KNXtoday has secured a fantastic group discount for its readers – the KNX Association is prepared to give us a massive 40% reduction on the cost of ETS5 Professional.
This will reduce the cost of ETS5 Pro from €1000 to just €600! (Price excludes shipping of dongle).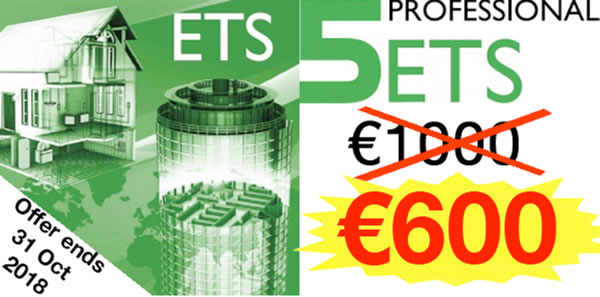 ETS5 Professional
ETS5 is a completely redesigned ETS generation. Besides a new user interface, many new functions have been introduced that further optimise working with KNX, including IT system environment improvements, new ETS App SDKs, support for RF devices, and much more.
How the offer works
This offer is open to any reader, but hurry, as the deal must end 31 October 2018.
To participate, you will need a MyKNX account. If you don't already have one, you will need to create one at my.knx.org/account/register as we will need your KNX Login/Customer number for the form below.
If we get 75 or more registrants, you will be notified at the beginning of November latest, and a voucher will be delivered by the KNX Association to your MyKNX account. You will then be asked for payment direct from the KNX Association.
General Conditions
• By purchasing the software, you will receive free access to the hotline and support services of the KNX Association for all licenses on the invoice.
• VAT for companies within the EU: if you do not have a valid European VAT number, the VAT of the country from which the purchase was made will be applied.
• For the shipment of dongles, shipping fees will be applied according to the country of destination.
This offer has now expired.