The KNX Secure Roadshow, organised by KNX Association, in cooperation with its KNX National Groups, is the biggest collection of events addressing the most important topic for smart homes and smart buildings: Security!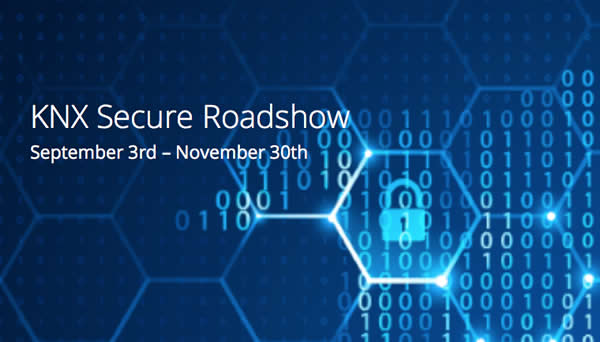 KNX Secure is the answer to all concerns regarding security: With double protection, based on AES 128, KNX provides the highest available security for smart homes and smart buildings.
KNX Secure Roadshow – A must attend event!
Have all questions answered about security in home and building control:
– Why do we need security?
– How to secure your smart home?
– What is KNX Secure?
– How does KNX Secure work?
– What KNX Secure devices and use-cases exist?
For more information and to register for one of the many KNX Secure Events visit