Christian Gossé, the KNX-RF & EASY KNX expert Joins Actimage GmbH, a German company specialized in Software Data Intelligence.
Combining mobile and cloud with embedded and IoT areas, Actimage GmbH is extending its expertise further by including the KNX technology into its core business. This is a new challenge for the company specializing in digital solutions for the last 23 years.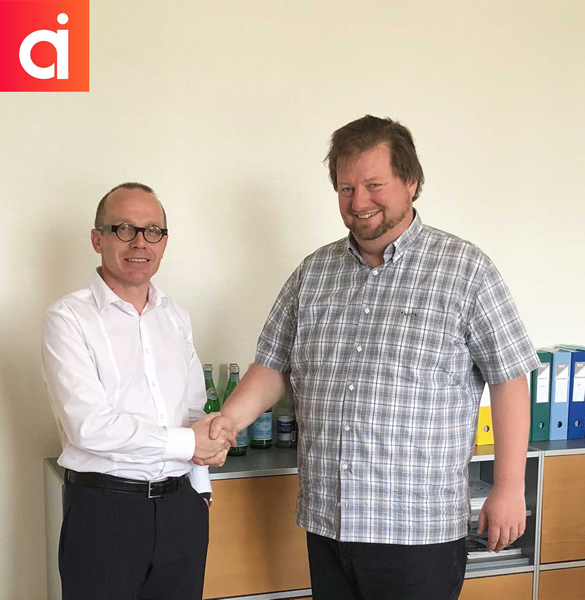 A real asset for Actimage GmbH
As a member of the KNX Association since 1995, Christian Gossé has worked as a Software Manager at two global players, Hager in France specializing in electrical installations and Tapko, based in Germany, providing KNX technology services. Additionally, he has also worked on security and access control systems in the banking industry and on safety critical sites.
He rose through the ranks and has today 30 years of experience in software development. In 2011 he founded his own company in Building automation technologies called Gossé& Tech Tapko
Today, he works for Actimage GmbH as a Business Manager and grabs the chance to share his KNX know-how with the team. The KNX communication protocol stack, device system software and development standards are now no secret for Actimage GmbH. Gossé&Tech Tapko still continue to provide KNX technologies, but all dedicated software developments are now managed by Actimage GmbH.
A unique digital approach to the market
The digitalisation world is a very fast-moving environment. In order to keep up and continuously sustain relevant solutions, innovation is undeniable. Combining KNX features with the Internet brings a new way of thinking about building automation.
We all have heard about smart buildings or how we can make buildings intelligent by connecting systems with cloud platforms. It changes business models and provides new revenue and value-producing opportunities.
Actimage GmbH has always surrounded itself with innovative minds such as Christian Gossé, from software consultants and developers to system engineers and ergonomists. In short, a think tank for inspiring projects, such as Internet of Things and Cloud services, but also inventive applications for data processing with mobility and Augmented Reality (AR).
As Dr. Lott, CEO of Actimage GmbH, says "As top athletes are passionate about their discipline, it is with imagination, a good dose of intuition and a lot of courage that we push the limits to build the success of tomorrow. For us, every project is unique and deserves a tailored solution. With such values, you stay flexible even if your needs are changing."
In addition to strong technical expertise, as they both share an insatiable curiosity and have fresh ideas, this collaboration already appears to be promising.