Bemco is very well supported by the leading KNX Manufacturers: JUNG, ABB, Theben, Zennio, Hager, Siemens, Schneider, Weinzierl, BEG, and Gira to name a few! There's 50+ more who we know well and have special terms in place with.
We run regular Training Days and Product Workshops to help you keep abreast of new product developments and to enable you to meet the manufacturer directly to address any specific issues you may have.
These events are also useful networking occasions.
The events are held at our Wandsworth branch in London but on request, can be arranged at another Bemco branch or brought to you.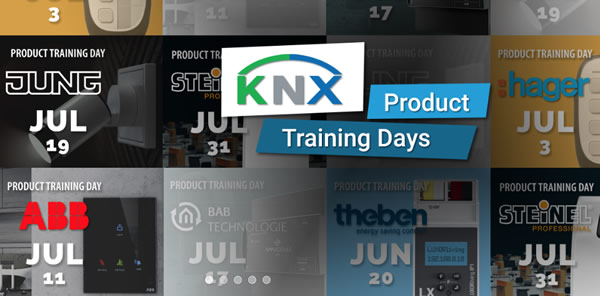 All you need to do is to sign up for one of/all our FREE sessions from Top KNX brands:
Hager Product Training Day
3rd July 2018 | 9am – 1.00pm
ABB Product Training Day
11th July 2018 | 9am – 1.00pm
BAB Technologie Product Training Day
17th July 2018 | 9am – 16.00pm
JUNG Product Training Day
19th July 2018 | 9am – 16.00pm
Steinel Product Training Day
31st July 2018 | 9am – 14.00pm
For more information and to register for these free sessions visit: