By Yasmin Hashmi, KNXtoday.
The two main events during Light + Building 2018 that provided a great overview of how well KNX is progressing and what the KNX Assoication's key messages are, were the press conference and the KNX Top Event.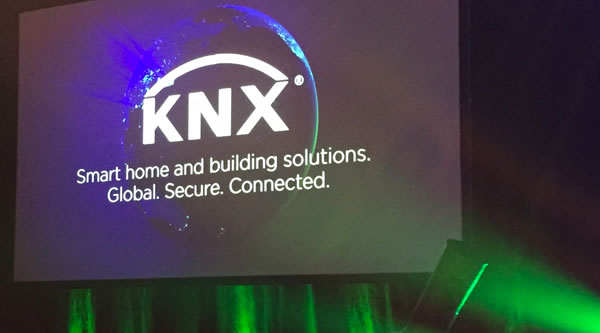 Global
The KNX Assocation press conference kicked off with some impressive facts and figures by KNX CEO, Heinz Lux, who told us that there are now over 74,000 Partners in 164 countries, including, for the first time, installers from Africa. KNX is used in more than 190 countries, and the number of ETS licenses has tripled in the last 24 months. Furthermore, there are now 440 KNX training centres in 68 countries to choose from, and a record-breaking average of 2000 people per month are registering for the e-Campus online KNX training.
The number of KNX manufacturers (KNX Members) now stands at 420 across 44 countries, producing over 7000 KNX-certified products, and there are 140 KNX Scientific Partners in 33 countries, as well as 14 test labs. Add to that 17 Associated Partners, 45 KNX National Groups and 21 KNX Professional/User clubs around the world, and it is clear that KNX is expanding at quite a pace.

Zoltan Karpathy of researcher firm BSRIA, presented the results of its latest Smart Home/Light Commercial market study, which forecasts that the market will be worth US$29.8 billion by 2021. The largest vertical sector is luxury villas, while the second and third are offices and hotels respectively. The German and US markets and more mature than others, and the fastest-growing market is the UK. KNX dominates in Germany and the Netherlands, and is set to grow in France, since leading energy supplier, EDF, has incorporated a KNX interface into its Linky smart meters. In China, where KNX was ratified as a standard for smart home installation, the protocol accounts for 42% of the whole-home control market.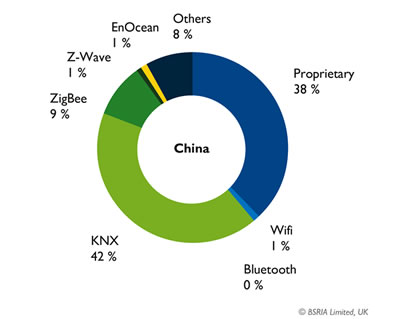 Secure
KNX CFO & CTO, Joost Demarest, then explained that professionally-installed KNX installations are fundamentally secure as they follow safety regulations and a safety checklist provided by the Association, but as KNX applications in buildings become more versatile and far-reaching, so the need for security from hackers increases. KNX Secure was developed to provide additional security in the form of KNX IP Secure, which protects IP communications between KNX devices, and KNX Data Secure, which protects user data. Mr Demarest announced that the first KNX Secure devices have come onto the market, including a glass touch panel sensor and room temperature controller from Controltronic, and a KNX IP Secure router from Enertex. In other news, Mr Demarest announced that ETS Inside (server) now runs on Linux, and can synchronise with ETS Professional.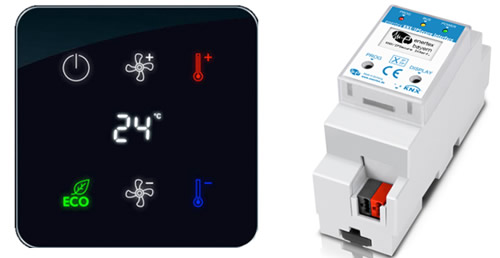 Connected
KNX President, Franz Kammerl, rounded off the conference by explaining how KNX can already be combined with the IoT. He explained the importance of semantics so that devices must be able to understand each other, and humans must be able to understand what a device or service offers. Other KNX IoT system architecture cornerstones include the backbone IoT network, IP-capable devices, KNX TP and RF devices, and function-constrained devices. Mr Kammerl also discussed KNX Association's cooperation with Thread and Fairhair in defining KNX IoT specifications.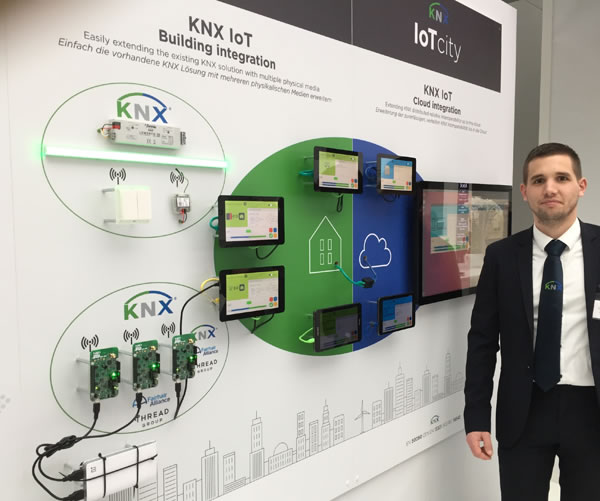 KNX Top Event
The KNX Top Event is a great opportunity for the KNX worldwide community to get together, hear about the latest KNX developments, applaud the KNX Award winners, marvel at their amazing projects, and network in a relaxed and friendly environment.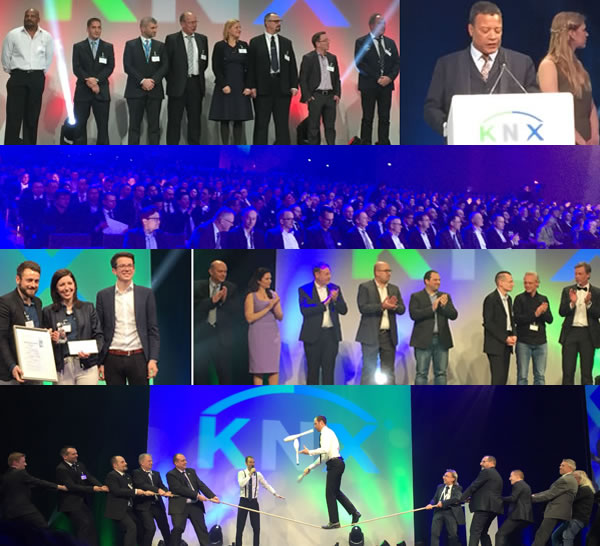 One of the most impressive aspects of the event was to see representatives of all 45 KNX National Groups on stage – which really brought home how the KNX family is growing worldwide.

Among the many highlights was a presentation by eco-superhero Felix Finkbeiner, who was so inspired by Nobel Peace Prize winner Wangari Maathai, that, at the age of nine, he hatched a plan to plant a million trees in his native Germany. Now he's a global phenomenon and is on track to plant a trillion trees worldwide, delegating the mission to other children and giving them the tools and wherewithal to continue the work in their own countries.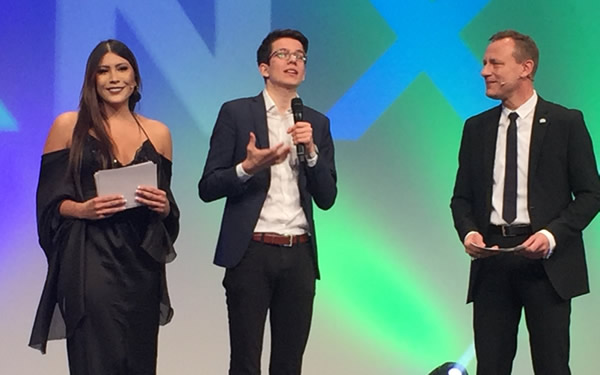 Although KNX Association is a supporter of the Plant-for-the-Planet charity, Felix acknowledged that planting trees alone will not solve the problem of global warming. He urged the KNX community to do all it can to help make buildings energy-efficient – a challenge that is clearly being embraced enthusiastically, as exemplified by so many of the award-nominated and other KNX projects around the world. As Felix says, KNX really can make a difference!
Yasmin Hashmi is the Editor of KNXtoday magazine.