The KNX Top Event was again one of the prime attractions of the Light + Building fair. Over 2000 visitors from 88 countries witnessed the announcement of the winners of the KNX Award in 8 categories. We congratulate all KNX Award Winners with their excellent projects.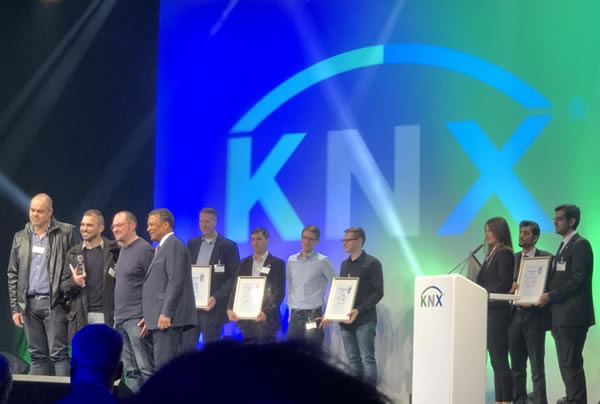 We congratulate:
International – Europe: Instell As from Norway – Tromsø Helsehus
International – Asia: Total Automation from United Arab Emirates – Dubai Parks and Resorts
International – Africa, America, Australia: Domvision from USA – Beverly Hills Mansion Zad
Publicity: Helsingin Kaupunki from Finland – Helsinki calls out for standardized smart city solutions!
Special: WebGate Consulting AG from Switzerland – AWS IoT Connected Smart Home with AI and HoloLens Interface
Energy Efficiency: Eibshop Greece Arup – Stavros Niarchos Foundation Cultural Center
Young: iHaus AG from Germany – iHaus Micro Grid: "Efficient Energy Management in Private Household"
People's Choice: CASAIO GmbH from Germany – State-of-the-Art Architecture with Highest Energy Efficiency