By Mark Warburton, Ivory Egg.
I saw a great post on LinkedIn recently, asking for recommendations for a smart home solution. Being from the building industry, the person who posted obviously had a lot of contacts that are able to offer some form of A/V or building control solution. Queue a load of replies from manufacturers and integrators, suggesting their products are the perfect solution for this potential customer! Every imaginable solution was offered, including a mixture of IoT solutions, proprietary A/V solutions and full-blown automation systems.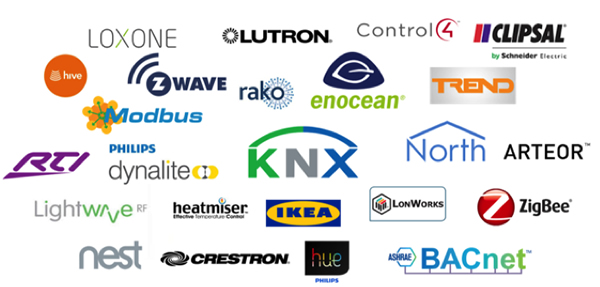 This was all rather amusing to watch, but it really shows one of the main problems we face as an industry. The sheer number of solutions available paints an extremely confusing picture. Of course, most decisions around which products are used are based far more on the relationship between the integration company and the customer, however with the big shift in purchasing paths to a more online and review-based mentality, there is still a big need to consider how we present ourselves to potential customers and consumers.
Even when you step back from specific solutions and start to look at the underlying technologies, there is no end of options. Do you need a wireless system? If so pick from ten different wireless communication technologies. Or is wired better for your installation? Then you can pick from hundreds of options. Of course, anyone in the KNX community is going to start extolling the benefits of a system that can do both and is an open protocol – but even then, you still have over 440 manufacturers' solutions to choose from!
The real competition
This confusion and in-fighting reminds me of a conversation I had with Sam Woodward from Lutron at the CEDIA EMEA Awards last year. Sam's point was that although it may seem as if we are all in competition with each other, the reality is that, from a lighting perspective, we are really competing with traditional light switches. I believe that, as an industry, we have made huge inroads on high-end projects, or with consumers that have a preference for technical solutions, but there are still far more homes being built and renovated without any form of modern control system than those being built with one.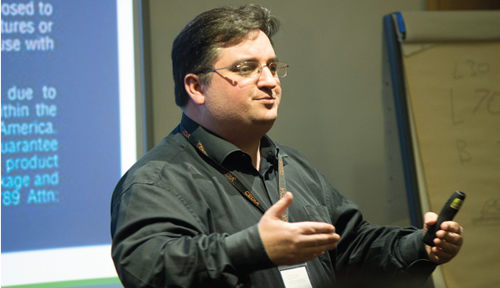 If we spent less time competing with each other and instead joined forces to promote the general benefits of using modern technology, then we can really grow as an industry.
The other aspect to consider is that we are now also competing with the big technology companies such as Google, Amazon and Apple. They are doing us big favours by introducing more consumers to what we have been able to achieve for many years, but if we don't update our approach and attitude, we will be left behind.
So how do we go about focusing on consumers instead of just competing with each other?
A unified approach
Joining industry bodies that have a focus on promoting standards and engaging with influencers and specifiers is an easy step. CEDIA has released its new strategy, and these points are two of the main priorities. By getting real regulatory recognition of what we have all be doing for many years will help give the wider construction industry and consumers the confidence to recommend and install more A/V and automation solutions.
Sure, KNX has lead the way in this, thanks to the official recognition as an ISO/IEC standard, but there is still a lot more that national groups can do to get KNX approved as the de facto automation solution. As an example, KNX Australia and New Zealand have recently been successful in getting Standards Australia to adapt the relevant parts of ISO/IEC 14543-3 as a Technical Specification. This provides newcomers to KNX with the assurance that it is a recognised and stable control system and gives them the confidence to specify it.
We also need to find ways to relate to consumers in a more modern and efficient way. Julie Jacobson presented a fantastic talk at ISE 2018 titled 'The Uberization of Smart Home Services'. In this 30-minute talk, Julie covers the type of service Amazon delivers, and what we, as an industry, can do to not only replicate this, but to leapfrog it by using the experience and quality that we already offer, to far exceed what a multinational company such as Amazon can offer.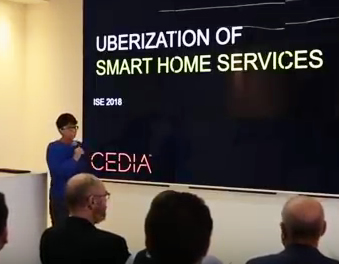 Talk about the benefits, not the technology
Finally, I think one of the most powerful ways we can grow as an industry is to change the way we speak about what we do. Most end-users don't really care about the underlying technology, standards or brands that form the solution. What is relevant is how the solution can have a positive impact on their lifestyle, so talking about what a system can achieve instead of how it achieves it, will help potential customers to see the value in the solution instead of just the cost.

Talking to end users also provides an opportunity to understand what the customer wants and needs, and builds a lasting relationship. This is a far more effective approach than just promoting your specific product or brand.
Mark Warburton is the Technical Director of Ivory Egg (UK) Ltd, a supplier of leading KNX products and provider of KNX training courses.