The UK KNX Association is offering a new entry level of membership: KNX UK Professionals. Forward thinking electrical installers are invited to apply to join the association, which is the national voice and 'support network' for anyone involved in installing, stocking or producing devices for smart networks based on the KNX global open system.
With KNX, a truly open bus-based system, smart home and commercial building technology is no longer a custom install. KNX systems are built using certified, compatible products from over 400 manufacturers. The KNX software can control and co-ordinate everything from heating, lighting and AV to security and household appliances. KNX software is scalable, controlling anything from a house to a high rise.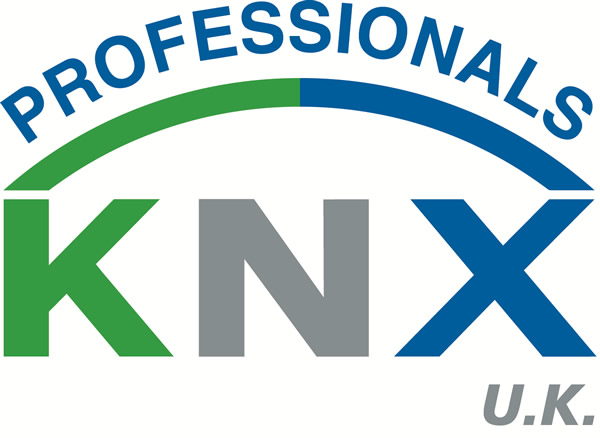 KNX UK Professionals have the opportunity to share experiences and exchange information about KNX technology with all members of KNX UK, growing their knowledge and giving them a head start in a growing and broadening market.
Iain Gordon, KNX UK President. "As this community grows, it's important that people can build their expertise quickly and increase their KNX experience. KNX UK stands ready to help them.
"New KNX UK Professionals find that established members are remarkably-generous with their time to help and advice. The market is ripe for growth and it's time to get on board with smart buildings."
Annual membership for KNX UK Professionals is just £150 – a small investment in making your business future-proof. KNX UK Association is currently offering FREE ETS5 Lite license (worth €200) or ETS Inside license (dongle+shipping to be paid for either license) and a KNX Goodie Bag from Manufacturers for new members who join (subject to availability).
KNX is the global open standard bus-based system for intelligent building control. Compatible devices from over 400 multiple manufacturers can be combined with guaranteed interoperability, giving installers complete freedom of choice. A KNX CAT5 bus cable connects devices and sub-systems and new functions can be easily added in the future as the needs of occupants change and extra functionality is required.
KNX products are used to build intelligent integrated building control solutions for domestic and commercial applications. As a result, owners, residents, or managers of these properties have control over the everyday working or living environment. This can cover all building services such as heating, ventilation, air conditioning, lighting, security and metering as well as the operation of blinds, electrical appliances, windows, facades, AV/sound systems and many other functions. Gateways enable installers to integrate popular DALI lighting set ups with building-wide KNX control.
A growing number of electrical wholesalers is now offering KNX devices as well as training in setting up systems.