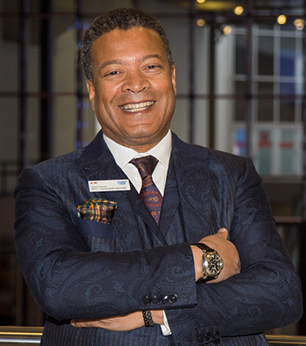 Integrated Systems Europe (ISE) is the world's largest trade show for professional audio/visual manufacturers and service providers. It attracts over 1200 international exhibitors and 75,000 attendees to a four-day exhibition that takes place in Amsterdam every February (6-9 February 2018). It's a B2B show held in 15 halls at the RAI Amsterdam, supplemented by a wide range of conference and educational programmes largely supplied by its trade association, co-owners AVIXA and CEDIA. At ISE you get a great many attendees that work in the AV 'channel' (manufacturers, distributors, and retailers) plus many end-customers. End-customers tend to work in the markets served by the 'channel', and come from areas such as education, corporate, finance, military, healthcare and many more.
In this exclusive interview with KNXtoday, Integrated Systems Events Managing Director, Mike Blackman tells about the highlights we can expect at this year's show, with a special focus on KNX.
KNXtoday: What is the aim of the show and what are your key messages for 2018?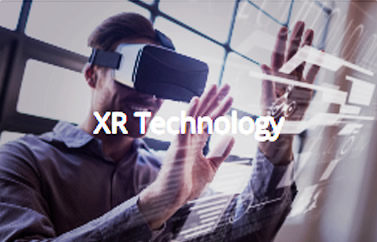 MB: To provide a fixed 'date in the diary' that sees the ISE exhibition remain as the main destination of choice for the international AV and systems integration business. To remain the primary showcase for new AV technologies and solutions. We also work closely with our association owners to ensure that ISE provides a platform for education and personal development. For 2018, one of the new areas we are exploring is how Virtual, Augmented and Immersive technology and solutions are impacting on our business – both for the 'channel' and 'end user' communities. We feel that this is an area we need to develop as it represents a genuine business opportunity. This will see the launch of The XR Technology Zone. This is a special feature built to showcase companies providing the latest AR, VR and Mixed Reality technology (XR) and B2B solutions. This dedicated area will also feature a XR Hub which will host daily presentations and workshops. Plus, we are introducing the XR Summit ISE. This is a one-day B2B strategy conference focused on the XR industry. Taking place on 6 February it will explore the latest in XR technologies, business strategies, and solutions and how they impact and empower the AV business.
KNXtoday: How is your relationship with KNX developing, what feedback did you get from the 2017 show, and what has it inspired you to do for ISE 2018?
MB: We have an excellent relationship with KNX and one that we have continued to build over many years. Each year we seek to deepen that involvement. Feedback on the last show was positive and insightful. KNX moved to a new location for 2017 and were central to the successful introduction of the Smart Building Hall (9). KNX is once again sponsoring the CEDIA Smart Building Solutions Theatre and will be showcasing 30 speaker sessions on KNX-related case studies, workflows and technology presentations. These are free to attend and no pre-booking is necessary.
KNXtoday: What should those interested in KNX look out for at ISE 2018?
MB: As well as the Smart Building Theatre, the Smart Building Summit takes place on 5 February, the day before ISE begins. This one-day conference will explore smart homes, offices, buildings and cities. A highlight will be the participation from leading architect and inventor Carlo Ratti – who is also giving ISE's Opening Address shortly after the conference ends. There is also the dedicated residential technology zone in Hall 5 and is well worth a visit.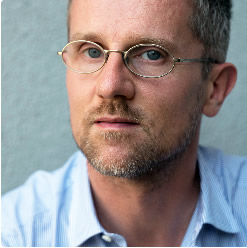 Carlo Ratti is a leading architect, engineer, inventor, educator and director at the Massachusetts Institute of Technology (MIT). At MIT, Ratti directs the Senseable City Lab, a research group that explores how new technologies are changing the way we understand, design and ultimately live in cities.
KNXtoday: How is the show floor arranged, are there any new developments regarding the visitor experience, and how can KNX-focused visitors best prepare for the show?
MB: ISE is an exhibition that focuses on showcasing commercial and residential AV technology and solutions. Across 15 halls these are broadly placed in seven designated technology zones. These are: digital signage, unified communications, audio and live events, residential, smart building, XR (Virtual and Augmented Reality) and education. A brand new hall (15), situated at the front of the RAI Amsterdam, is being introduced to meet requests from companies wishing to participate in ISE. The new area will provide over 4000 sq. metres of additional space.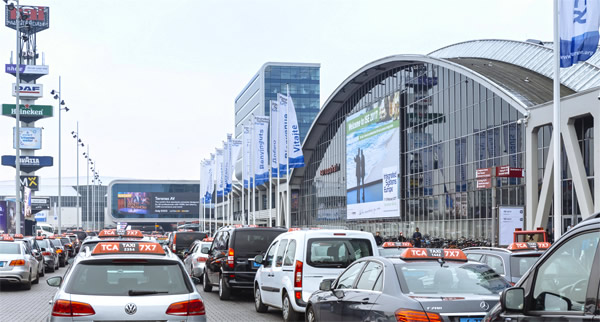 KNX-focused visitors will find much that will appeal to them in the CEDIA and AVIXA educational programmes – their largest to date. New for 2018 is an easy-to-use Ticket Shop available through the ISE website. Attendees can buy a full range of CEDIA or AVIXA passes for individual or groups of sessions. There is also the option to purchase a Joint Association SuperPass. The best way to research and find out about the show and all it has to offer is to go to the ISE website where full details on what's on can be found. You can also sign up to receive our ISE Daily newsletters launching in early January 2018 or access the RISE magazine digital edition.
KNXtoday: Which events/activities will enrich the experience of the KNX visitor?
MB: I believe that the Smart Building Theatre sponsored by KNX will be a real draw. Some of the featured KNX member companies taking part include senior executives from: KNX, Metel, Redfish, Proknx, Bemco, GES, ivory egg, Thinka, byNubian and Domonetio. Subjects being covered include home security, debunking KNX myths, KNX residential solutions, KNX solutions for LEED strategies, smart home control using voice and augmented reality and connecting with the IoT. The presenters are often performing on more than one day, so there's plenty of time to catch them.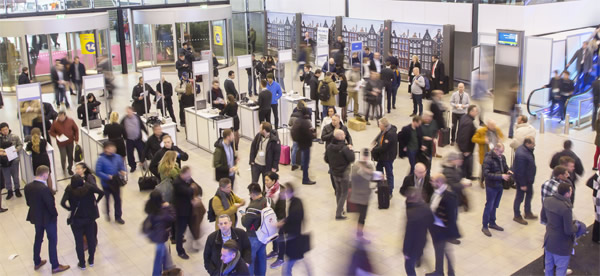 KNXtoday readers can use invitation code 399680 for free admission to the exhibition.
One of the highlights of ISE 2018 will undoubtedly be the World Masters of Projection Mapping, a new competition with both the final and awards' presentations. It is being produced by Amsterdam Light Festival, ISE and the RAI Amsterdam. ISE attendees will be able to view the finalists' artistic 3D-light displays from canal boats sailing direct from the convention centre to the competition location at the EYE Filmmuseum. The World Masters of Projection Mapping awards showcase will happen on the Friday of the show in the RAI Amsterdam.
KNXtoday: What is your advice to anyone considering coming to the show?
MB: They should definitely come. It will be a stimulating and rewarding experience for anyone involved with KNX. We value the participation and support of KNX and ISE 2018 will reflect this more than ever before.
Mike Blackman is the Managing Director of Integrated Systems Events, organiser of Europe's best-attended tradeshow for professional AV and electronic systems integration in the world.

www.iseurope.org