The KNX UK Awards 2018 will be presented at the AGM to be held on 6th March 2018 at the Museum of London.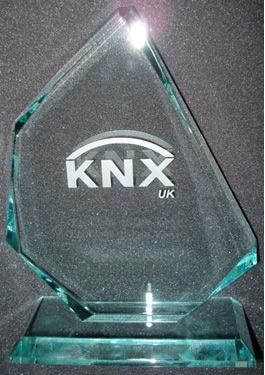 The awards champion the KNX UK community and recognise professional excellence in the design, development and implementation of KNX technology during the year.
The KNX UK Board would like to encourage all members of KNX UK to enter the awards as they represent a great opportunity to promote your contribution to KNX in the UK. You can nominate your company, another KNX UK member or product that you think has made an impact in 2017 and you can make more than one entry if you wish.
KNX UK Awards are free to enter for KNX UK Full Members.
Entries from any non KNX UK Members are welcomed but a fee of £100 per entry will apply and must be paid before the entry will be accepted.
The award categories are:
– Residential Installation of the Year – Single Dwelling
– Residential Installation of the Year – Multi Dwelling Unit
– Commercial Installation of the Year
– KNX Product of the Year
– KNX Champion of the Year
Nominations for all categories will be accepted from all KNX UK members and non-members, and multiple entries accepted for each category.
The entry deadline for nominations for all categories s 2nd February 2018.
For more information and an entry form visit:
www.knxuk.org/images/KNX_UK_2018_Awards_Entry_Information.pdf