Smart Building Conference (SBC) is a unique one day summit that explores the latest in smart home, smart office, smart building and smart city technologies and business strategies.
The event is held annually on the day before the Integrated Systems Europe (ISE) exhibition begins. ISE is the world's largest tradeshow for the AV and systems integration marketplace and is held each February in Amsterdam, The Netherlands.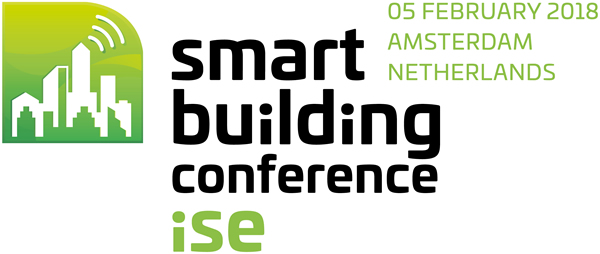 Speakers include some of the world's leading smart building experts and thought leaders drawn from a wide range of professional AV vendors and end-users, plus representatives from architectural, construction and consultancy backgrounds. Its target delegates are professionals supplying products, solutions and services to this vibrant market sector.
The chair of the annual conference is Boy Snyder, a leading authority on smart building technology and Editor-in-Chief of Channel Media Europe.
The conference features a variety of keynotes, presentations and panels. It is supported by leading trade associations AVIXA and CEDIA ensuring that both the commercial and residential sectors are covered thoroughly.
The 2017 edition of SBC attracted over 400 delegates. For 2018 the conference will, for the first time, explore how smart technologies and business strategies are influencing the development of cities and urban planning.
The closing panel session at SBC will feature Prof. Carlo Ratti. He is a leading architect, engineer, inventor, and director at the Massachusetts Institute of Technology (MIT) and the design office Carlo Ratti Associati.
Ratti will also present the ISE 2018 Opening Address which will immediately follow the completion of the conference. The Address will focus on 'Senseable Cities', and tackle how the increasing deployment of sensors and hand-held electronics in recent years is allowing a new approach to the study of the built environment. Ratti will show that the way we describe and understand cities is being radically transformed – alongside the tools we use to design them and impact on their physical structure.
SBC 2018 will take place on 5 February at the RAI Amsterdam in the Forum and Room E102.
For more information please visit: