By Mark Warburton, Ivory Egg.
Power supplies. Hardly the most exciting subject to write about, but they are the key component for every KNX system, so let's get more excited about them!
Although the output of KNX power supply units (PSUs) has informally been standardised as 160mA, 320mA and 640mA, there is still a lot to differentiate products, with some having rather unique features. The following are examples of power supplies that have some additional features, although there are countless other models available.
Weinzierl KNX Power Supply USB 367
If you are looking to save space in the panel, then the Weinzierl USB 367 power supply with integrated USB interface is a good place to start. Although most 640mA power supplies are now 4 modules wide, the integrated USB for programming saves having another device in the panel and also reduces the cost.
Space saving is not the only benefit of this unit, as it also supports up to 16 timer and logic functions which are configured via ETS. Via the bus, you can also access diagnostic information including the bus voltage, current and busload.
Via the display on the front panel, you can access the same diagnostic information and see the status of the logic blocks and trigger timers.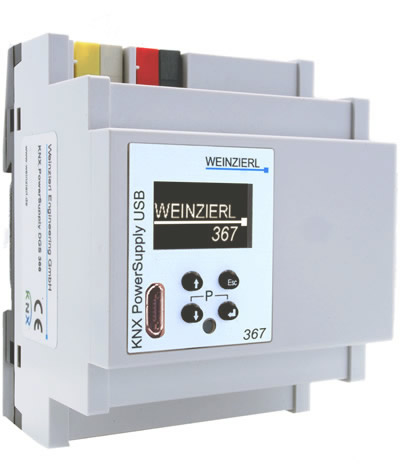 ABB SV/S 30.640.5.1 and SV/S 30.320.2.1 with Diagnostics
The ABB SV/S 30.640.5.1 offers the standard 640mA bus output with an additional 30V DC output. It also has diagnostics, allowing the status of the bus to be seen both visually via LEDs or over the bus, making it ideal for offering visualisation and preventative maintenance.
The bus voltage, current of each output, total current and overloads can be communicated, plus it is possible to trigger a bus reset via the bus, which is perfect for remote management. There is also a 320mA version available, although this doesn't have the additional 30V DC output.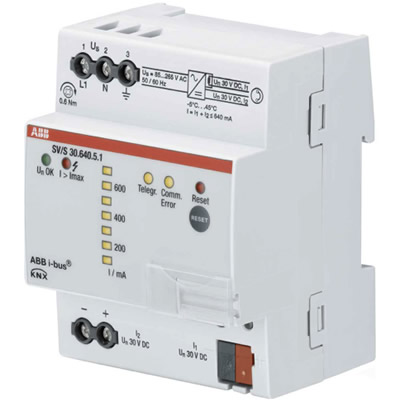 Gira 160mA, 320mA, 640mA and 1280mA power supplies
Gira has recently updated its range of PSUs and added some interesting features. All models have a volt-free contact which signals mains failure, overvoltage, overload and short-circuit conditions. When connected to a binary input on a higher level line, this can give immediate indication of an issue on the line, which can be critical in some installations.
The power supplies can also be placed next to each other on a line, removing the 200m limitation that some PSUs still adhere to. The only condition is that the devices should be of the same current rating. This makes expanding a project or solving power issues easy and also offers a simple way to build redundancy into the system.
Along with the standard 160mA, 320mA and 640mA units, Gira has also launched a 1280mA power supply. Whilst this seems a little excessive, it does mean you can draw a lot of additional current from the auxiliary output without decreasing the amount available for the bus. Alternatively, it is possible to have 64 devices drawing up 20mA each, which can be necessary with some products such as capacitive touch keypads or motor-driven actuators.
The 1280mA power supply is also designed with the TP1-256 specification in mind. This is a more advanced KNX bus coupler unit (BCU) specification which has a higher impedance rating than the current TPI-64 specification. When a system comprises TP1-256 BCUs, the limitation of 64 devices per segment is increased to 256 devices, without the need for repeaters, however it will take some time before these devices are commonplace in the market. For now, the device's limit of 64 per segment must be adhered to, even if the power supply has a large enough output.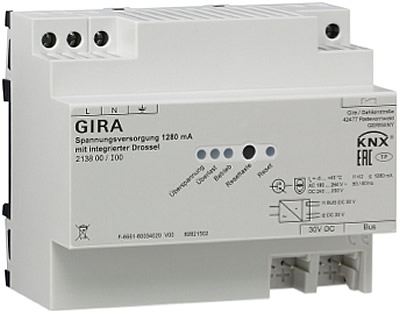 Rating considerations
It is worth remembering that for the majority of power supplies, the rating applies to both the choked KNX output and the auxiliary voltage. Generally speaking, if a device requires additional power, it is worth putting it on a separate supply, particularly if the segment is operating anywhere near capacity.
Conclusion
Hopefully this article goes to show that the flexibility and diversity of KNX applies even to the most fundamental devices in the system. Being able to select devices to match the specific requirements of the project is one of biggest benefits that KNX brings, particularly when compared to the sheer lack of choice that other systems provide. This choice is only feasible because of the standardisation in KNX and the willingness of manufacturers to find new ways to differentiate their products.
Mark Warburton is the Technical Director of Ivory Egg (UK) Ltd, a supplier of leading KNX products and provider of KNX training courses.