Gold Standard Continues to Inspire Young Talents for Modern Building System Engineering
No professional world championships without KNX! From 15-18 October, young people from all over the world will once again be coming together to let their passion for their professions run free and pit themselves against one other in 51 disciplines at WorldSkills 2017 in Abu Dhabi. These young talents will not be missing out on the worldwide standard for house and building systems engineering this year either. KNX remains the essential technology for the discipline of electrical engineering and the first choice for these young contestants from more than 40 countries.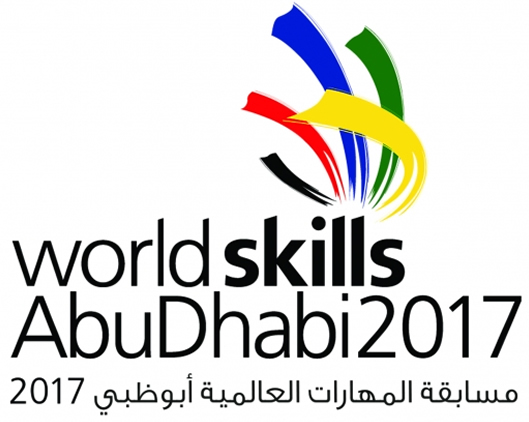 For the participants, the continuation of the long-standing partnership between WorldSkills and KNX means that they can also work with the gold standard at this year's "World Cup for Professions". With this standard, they are already regularly making use of advanced solutions in their daily work and education routines. In past years, KNX has proved itself not only at WorldSkills, but also at EuroSkills, AsianSkills and AmericanSkills – the regional offshoots of the professional championships – and has at the same time stoked up youthful enthusiasm for modern house and building system engineering.
"Studies prove that KNX has not only firmly established itself in the most important markets in the field of intelligent building networking, but has also placed itself at the forefront of technological advances. KNX is therefore a real future technology and we are looking forward to making it available to the specialists of the future in Abu Dhabi", explains Franz Kammerl, President of the KNX Association. The growing importance of KNX on all continents was also key for the organiser of the professional competition when he decided to select KNX as the ISO / IEC 14543-certified technology for WorldSkills 2017.
"WorldSkills and the KNX Association are natural partners," emphasises David Hoey, CEO of WorldSkills. "Together, we are at the forefront of progress which is driven by new technologies and constantly redefines what is required in terms of professional and technical skills and abilities. As a global technology leader for intelligent building networking, the KNX Association is a strong partner for WorldSkills Abu Dhabi 2017", says Hoey.
As a global platform for the promotion of professional excellence and developing the skills of young talents, WorldSkills is supported by 77 member states and regions. The primary goal of the organisation is to prepare the young talent of today to be tomorrow's specialists for the jobs of the future. This is done via international cooperation between industry, governments, and educational institutions, as well as through the exchange of knowledge. "In this context, as in the previous years, the professional competition will demonstrate the implementation of remarkable craftsmanship and practical knowledge in electrical engineering with KNX. WorldSkills 2017 will therefore once again be an excellent event – not just for KNX, but also for a whole generation of young talent," underlines KNX President Franz Kammerl.