By Mark Warburton, Ivory Egg.
ISE is once again upon us and it's great to see so much KNX representation at the show. The focus of this is the Smart Building Solutions area (Hall 9), although the very nature of KNX means that it can be found on manufacturers' stands across the show.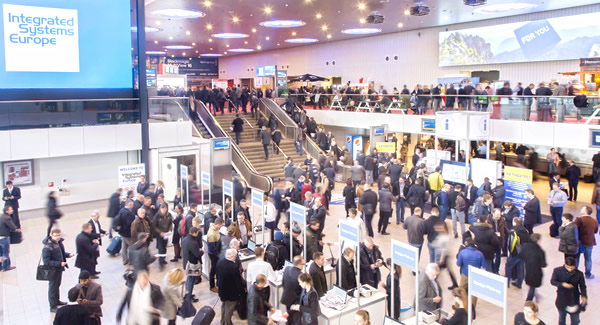 The KNX Association has a dedicated stand (Hall 9 F150, 160 and 170) where it is showcasing some new and exciting KNX manufacturers. It also has updates on the developments that were launched at Light + Building 2016 – it is remarkable how quickly the Association has moved forward with these improvements to the KNX offering.
We often talk about how KNX is 25 years old, but the following is a reminder that really, KNX has spent 25 years evolving and adapting to meet market requirements.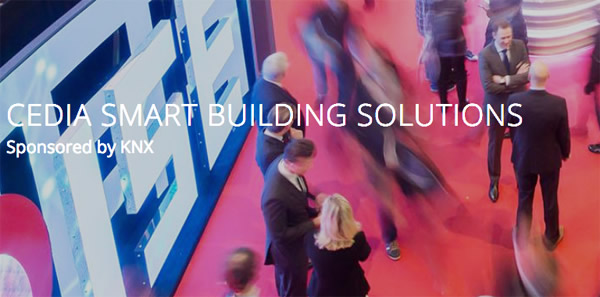 ETS Inside
This is one of the largest advancements to the KNX system, as it introduces a new way to program small systems, as well as opening KNX up to a new market of installers and projects.
All the flexibility of KNX devices remains, but instead of commissioning via the well-known ETS Professional software, an ETS Inside server is installed in the project, either on a mini PC or on a KNX device that supports ETS Inside. The installer then uses a PC, Android or Apple portable device to run a client application, which provides a slick and easy method for addressing, parameterising, linking and downloading to devices.
In a first for KNX, end users can also be given access to the configuration, allowing them to adjust certain parameters – ideal for changing light scenes, heating setpoints or PIR timeout settings.
Because the entire project is stored locally on the server, return visits to site will be quicker and easier, plus the entire project can be transferred to ETS Professional at any time.

The system is limited to a single line of 255 devices, and works with all existing manufacturers' product files except for those that use plug-ins or which aren't available in the online catalogue.
Look out for the international launch on the 15th of February, and KNX National Group launches which will be occurring throughout March. KNX also has a demo of ETS Inside running on its stand at ISE.
KNX Web Services Gateway
As powerful as KNX is, there is an increasing need to be able to connect to other IoT products and solutions. The KNX Association has addressed this by developing a web services gateway. Similar to ETS inside, this software gateway can be run on a mini PC or will be available pre-installed on KNX devices in the future. The KNX Web Services Gateway can communicate using OASIS Open Building Information Exchange (OBIX), OPC Unified Architecture (OPC UA) or BACnet Web services (BACnet/WS), making it suitable for a wide range of applications.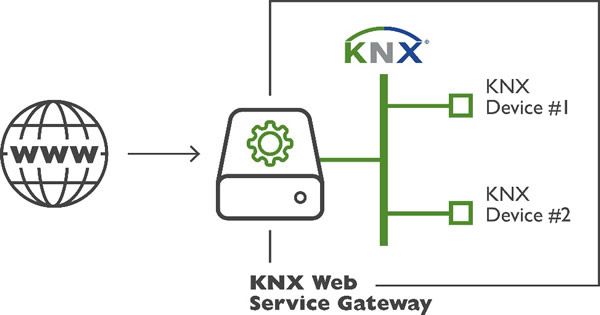 A proof of concept is available to download from the KNX website which is pre-coded to be installed on a Raspberry PI. This is not intended to be a product-quality-level implementation, but is useful for testing the application and providing feedback to the KNX Association.
This is only for the first iterations of the gateway and KNX has a clear roadmap for future development. This will make KNX even more accessible and will completely standardise communication with third parties.
KNX Secure
The need for control systems and IoT devices to be secured is a well-known requirement. In the past, the security of KNX was managed using installation techniques and external security on network systems such as VPNs. Whilst largely effective, this approach doesn't provide enough protection from malicious attacks or provide a method for discreet and confidential communication.
Considering this, the KNX Association has introduced additional layers of security, using internationally-recognised security processes and proven algorithms, in order to ensure that KNX stays relevant in the modern landscape of control systems.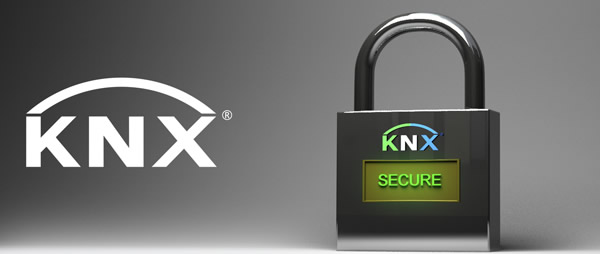 Data Secure
From ETS 5.5, individual group address can be marked as requiring security. This is done using pre-shared keys so each sending and receiving device can understand the message but anyone viewing or recording the bus won't be able to decode the data. This is an additional layer which doesn't affect the normal bus communication, making it suitable for alarm applications or billing information.
IP Secure
This provides another level of security, effectively wrapping all KNX communication between IP routers in a safety blanket. Even the communication between ETS and an IP router or interface can be encoded, ensuring full protection at all times.
Both of the above levels of security require KNX devices that are compatible with KNX Secure.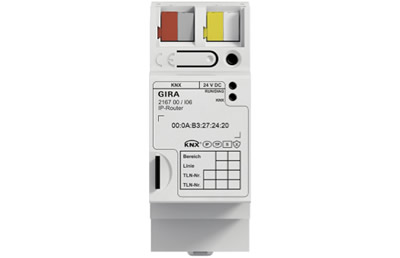 Conclusion
It will take time for the above solutions to be available to the market, but the direction in which KNX is heading is clear. Quicker and easier commissioning, with an open gateway for third-party integration, and all done with high levels of security. This evolution ensures that KNX will stay relevant in the ever-changing landscape of building automation. Come and see for yourself at ISE!
Mark Warburton is the Technical Director of Ivory Egg (UK) Ltd, a supplier of leading KNX products and provider of KNX training courses. Mark is also giving three presentations and a seminar at ISE