By Mark Warburton, Ivory Egg.
Would you be surprised if I told you that in most residential projects, less than 1% of the overall capacity of a KNX system is used? For those working with smart homes, it is easy to forget that KNX is one the most successful and accomplished commercial building control solutions.
It is not uncommon to find a wide range of HVAC sources in commercial buildings, but the main principles covered last month remain, with the most efficiency gained by using intelligent control algorithms such as Proportional Integral (PI) control. Even better is Proportional Integral Derivative control which adds a factor to anticipate heat loss based on external influences such as a drop in the outdoor temperature.
But any half-decent commercial HVAC control systems will already be doing this, so what specific benefits does KNX bring to the table?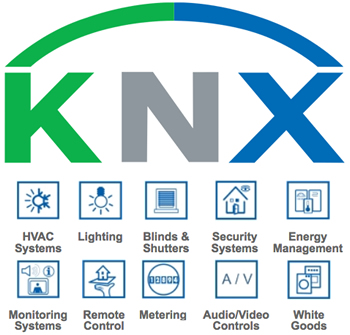 Decentralisation
Most building management systems (BMS) rely on a central processor to manage control algorithms, set points and configurations. This may be more cost-effective based on the number of devices needed, but it can make system changes more complex given the extent of programming required.
With KNX being decentralised, each individual device has the intelligence to manage its own tasks with the settings stored in the device. This may seem more complicated but it makes it much easier to make system changes and optimise the system. Because individual algorithms or set points can be adjusted in isolation without affecting the rest of the system, it is simpler to make changes after the installation, allowing the installation to be matched to the needs of the building's occupants.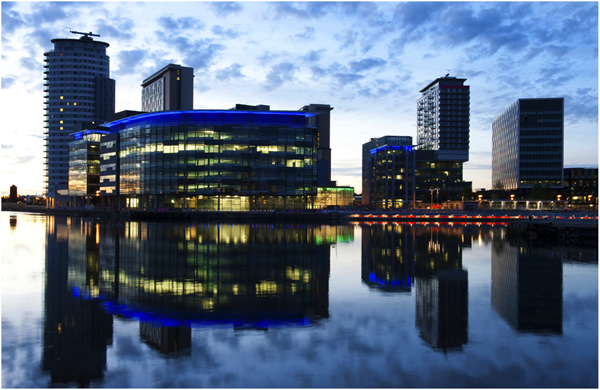 Cost Reduction
By installing disparate control systems for the heating, cooling, ventilation, lighting and shading, an opportunity is missed to reduce system costs and cross-populate information from one system to another. Whilst most BMS will allow you to communicate with different systems, this requires each to be configured independently, then linked together, which could quadruple the programming time.
By putting as many systems as possible into one, or even just using KNX as a backbone to link different systems, you can reduce this programming time.
Integration
It is rather obvious that the more systems that are controlled by KNX, the easier the integration will be, but what does this mean in the real world?
A recent project completed in the UK is a prime example of what can be achieved when a KNX system is used to its fullest potential. The University of Leicester – College of Medicine is the largest building in the UK to have been built to the Passivhaus standard. To meet the standard, the building's heating and lighting control, solar radiation, CO2 and natural ventilation all had to be controlled in relation to one another.
The following is an excerpt from an article on the project, by IBT Controls (formerly Entech LTD):
"The building comprises complete DALI LED control, shutter control, HVAC, security and energy management. The lighting and shutter control works alongside occupancy signals from a PIR to set different modes dependant on weather station data of sun position, height and intensity. Integrated with room temperature feedback from KNX room controllers, the system is used to utilise solar gain if room below temperature or to reduce solar gain if over temperature. Scheduling is used to determine building wide operational mode of solar/blind controllers. The alarm systems are linked to engage lighting to 100% output in event of activation."
There are other functions in the building which ensure it is always operating in the most efficient way possible whilst still proving a comfortable learning environment.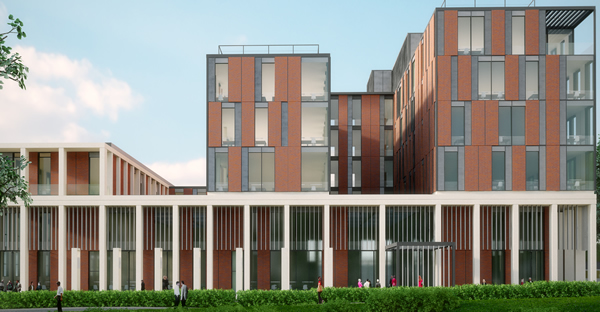 BMS Central Control
The reality is that most commercial projects will require some form of head-end BMS system to control the plant, manage data and provide a visual interface to control the building. With most BMS solutions having some form of KNX gateway, either native or via BACnet, LON or ModBus, there is no reason why KNX can't be used as the field bus, controlling remote devices and gathering information. This is what KNX was designed for, which is why it is so good at it.
Conclusion
As in all projects, the planning and design stages are critical and all options should be considered in order to meet the client's or ultimate buildings owner's needs. It is very rare that KNX won't be able to meet the requirements set out, particularly if the building's efficiency and impact on the environment are key considerations.
Mark Warburton is the Technical Director of Ivory Egg (UK) Ltd, a supplier of leading KNX products and provider of KNX training courses. Mark is also a regular contributor to KNXtoday magazine.