Play and win KNX devices each day
From the 1st until the 24th of December you can win a KNX device or software tool each day. Just visit the advent calendar game web page and click on the door of the current day.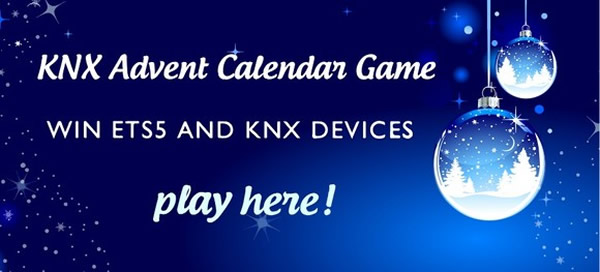 You will see a picture of a part of a KNX device/software and you have the chance to guess the product and the manufacturer. Guess correctly and you may win the device shown.
TIP: Don't know the answer? Maybe you might find it in one of our KNX Journals or on one of our supporters websites by clicking on their logo.
The next day you can revisit the page to see the solution/winner and play again by guessing the new product shown. But that's not all!
By sharing this competition on Facebook you can also win an ETS5 license once a week.
So go visit the page now and every day until the 24th of December to win fantastic prizes. Good luck!