The popularity of conventional installation methods not using bus technology is set to decline in the near future. For this reason, it is very important that apprentices and those at the beginning of their careers are familiarised with bus technology and building control right from the start. KNX, as the only provider of a globally-standardised bus technology (ISO/IEC 14543), is therefore proud to announce that the European WorldSkills Competition, which will take place in Gothenburg from Nov. 30th till Dec. 4th in Gothenburg, Sweden, will be based again on the KNX technology.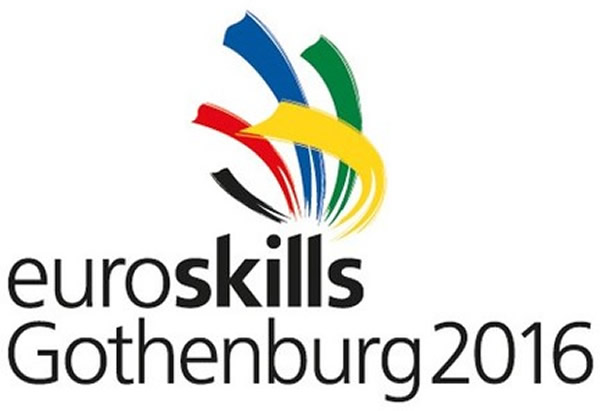 Following the general trend in home and building technology, the organisation of WorldSkills has decided to base its competition on KNX. Being chosen in 2011 for the first time, KNX has become the leading technologies in many following competitions. Prominent examples are various national, as well as international competitions, such as ASEAN Skills in Southeast Asia, WorldSkills Americas in Latin America, the worldwide WorldSkills Competition as well as the upcoming EuroSkills Competition.
"The youth of today is open to change. We are obliged to give them the opportunity in the future to get involved in the exciting sector of electro- technology and KNX. We hope that all the participants enjoy the competition and wish them every success with KNX" said Adrian Sommer, Chief Expert of EuroSkills 2016 in Gothenburg.
"Today's youth is adjusting quickly, which is extremely important in these fast moving times, we live in. We are proud that KNX highly contributed to Europe biggest skills competition and underlined the importance of the international STANDARD for home and building control.", said Franz Josef Kammerl, President of the KNX Association. "Understanding the importance of international standards is leading the way to a more successful future."
KNX Association, its members, as well as training centres and KNX partners, have invested a great deal to ensure that the young generation's knowledge on KNX has improved. New KNX Training Centres have been set up in many new countries, reaching a total of almost 400 KNX Training Centres in 62 countries! Already today most of the contestants and experts of all Skill competitions are listed amongst the 57,000 certified KNX Partners worldwide.