ASEAN Skills Competition 2016 – Winner made History!
ASEAN Skills Competition 2016 in Malaysia concluded with a huge success. Competitors from 10 countries were took part in 21 disciplines and was the biggest vocational education and skills excellence event in the ASEAN region that truly reflects global industry. For the second consecutive time, KNX was the chosen technology for the Skills of Electrical Engineering (Skill18) category, thanks to its high reliability and openness.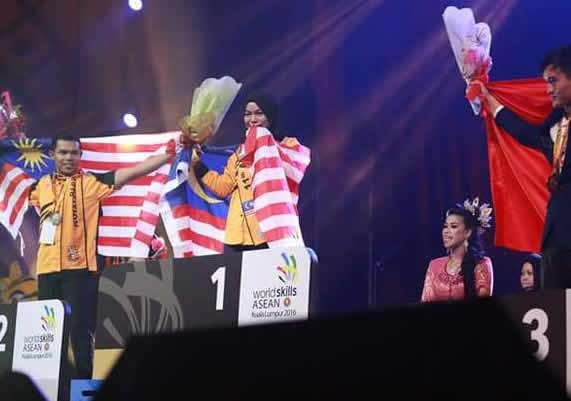 The KNX Association would like to congratulate all participants, especially the winners Ku Siti Khadijah Ku Pera (Malaysia), Mohamad Fitri Abu Bakar (Malaysia) and Mr. Chu Van Tuoi (Vietnam). Special acknowledgement is given to Ku Siti Khadijah Ku Pera, who is the first woman to win the first prize in the discipline of Electrical Engineering worldwide!
We are looking forward to the next competition in Thailand in 2018!