Those attending Smart Building 2016 will be treated to a host of new products, materials and services with many of the show's exhibitors planning launches at the event in October.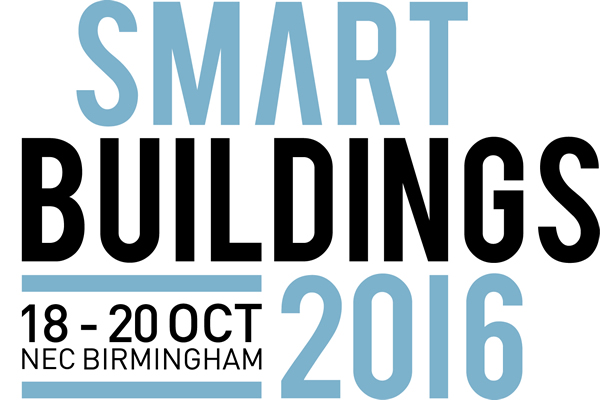 One of the most exciting products due to be launched at this year's event will be the Framery Q Booth. Framery is a Finnish company, which specialises in manufacturing acoustic phone booths, designed to improve productivity in the office. This will be the first time the product will be exhibited in the UK. A previous model of the Q Booth, the Framery O booth has received much acclamation over the past year winning several prestigious industry awards, including 'Best of NeoCon Gold Award' in Chicago and 'Best In Show' at IIDEX Canada 2015 Innovation Awards.
Another exclusive launch will come from the Belgian high-end home automation device manufacturer TENSE. The company will bring its new range of smart wooden switches to Britain for the first time. The product, which will be sold exclusively by Home of Technologies Limited, is fully programmable and can be fully integrated into any project through KNX or other systems including 230V.
Other industry leading companies showing off their latest innovations include Panasonic, KNX UK, Voltimum and Savant. Ye Un-Lee, Product Marketing Manager at Panasonic, shared: "Panasonic is very happy to exhibit at UK Construction Week. As the only event dedicated to integrated building technology, Smart Buildings 2016 is very important to us for sharing what Panasonic is doing in the building, security and surveillance arena with key industry decision makers and contractors."
Also at Smart Buildings 2016 will be a product launch from GlazeAlarm. The company will bring its innovative IoT wireless, shock and relative humidity sensor system, which is installed within a double-glazed window during manufacture allowing the user to know immediately if the glass has been broken. The device is capable of being integrated into the majority of existing home security systems or can work as a stand-alone security solution.
Commenting on their appearance at Smart Buildings 2016, Ian Branagan, Glaze Alarm CEO said: "The GlazeAlarm is a smart IoT home automation device offering enhanced security and peace of mind for users. Smart Buildings 2016 seems the obvious place for us to launch the product in the UK."
Nathan Garnett, Event Director for the Smart Buildings 2016 commented: "We're overwhelmed by the responses we have received from Smart Buildings exhibitors about the products launches, competition and giveaways they have planned for this year's event. The level of excitement displayed by our exhibitors for the show is palatable and only adds to the reasons for visiting. This year's event promises to be a place that inspires innovation and we can't wait for it to get underway."
Smart technology specialists Union will be tackling the problem of having multiple contractors on site working on individual aspects of smart technology installation by launching its brand new service ONE. Also on its stand, Union will be running an exciting competition to win a Sonos Playbar on each day of the show.
Finally, smart glass and film company Sonte will bring its recently launched smart glass retrofit solution, the Sonte Switchable Glass. The WIFI controlled adhesive smart film can be retrofitted to existing glass installations. Users can change the glass from transparent to opaque or vice versa with a flick of a switch on your phone. What's more, the company will be running a competition for non-trade & Trade customers at its stand with a chance to win discounts off its goods.
In addition, many of the new products at the show will be incorporated into the impressive two-storey Smart Buildings Hub building being constructed by WikiHouse. Not only will the hub be the stage for many of the seminars and networking events, it will also give visitors the chance to see the innovative new products installed in a life-like environment.
Taking place at the Birmingham NEC from 18 – 20 October, Smart Buildings 2016 sits alongside the Build Show, Timber Expo, Civils Expo, the Surface and Materials Show, Energy 2016, Plant & Machinery Live, HVAC 2016 and Grand Designs Live as part of UK Construction Week.