By Paul Foulkes, EchoHouse Energy.
Now that we are back from the summer break and perhaps starting on a new business cycle, let's remind ourselves, before we proceed further, why KNX is the ideal choice for holistic planning and environmental mitigation.
KNX can have an effect upon many aspects of a building, from lighting and heating control to facility and energy management, and future proofing for a later inclusion of renewables, local grids or electric vehicles (EVs). All of this means that thinking ahead is crucial to the success of a project.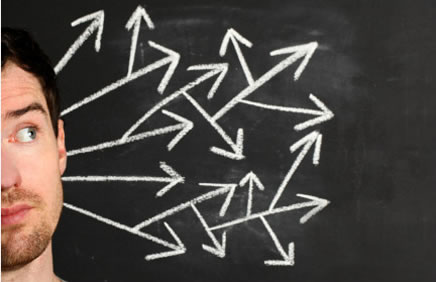 To ensure that this is achieved efficiently, thought must be given at the early planning stages, i.e. when the developer starts to involve the architect. Those involved should be looking at how the inclusion of the technical aspects of the building will affect the physical construction. This also applies to master planning of spaces and how they are used – especially if thinking about EVs and other aspects of the transport network.
Previously, I have spoken about how KNX makes a perfect partner to Passivhaus buildings, to ensure effective energy management of the active elements of a building, to help mitigate design issues in larger buildings, and for purely aesthetic reasons. The level of forethought required for this should not be limited to the technically- challenging Passivhaus build standard, but should be applied across the whole built environment – new-build and renovation, commercial and residential.
Environmental Considerations
Most elements that require detailed planning can be considered as environmental – maybe not in the classic sense of the physical environment around us, but as the elements with which we must interact to maintain a certain lifestyle. We all have definite requirements for our particular lifestyle in terms of heating and cooling, lighting style, security, access for a wheelchair, parking and charging for an EV, reducing our grid dependence, etc. The list is endless.
Unfortunately we do not all live in bespoke housing. In the UK for example, we live in 26 million homes, the vast majority of which were built before 1950. Even in a new build you will likely not have defined the wiring or heating specification of the home in which you live. In other words, we are mostly living in a compromised situation.
We live in an environment dictated by a large number of variables, but we can also have a major influence on many of those. KNX is an effective building control solution which can form the underpinning for further levels of control, monitoring and interaction. This level of building control gives us the tools to adapt our environment – whether that be to reduce the effect of overheating (a potential problem in newer very air-tight buildings) or for the building to become part of a local smart grid that uses local energy generation and various energy storage options. These are all environmental adaptations.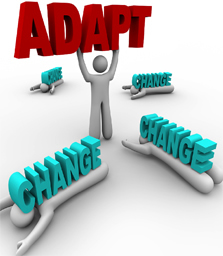 KNX Offers Flexibility
Once KNX is in the building, the building has an adaptable core. For a developer, this means being able to tailor a building to a potential buyer. Where before there was compromise for the buyer, now there is accord. This can have a positive effect on the value of a property.
Being able to link the KNX building automation solution to other systems will ensure longevity in an age where everyone is talking about IoT – especially with major manufacturers such as Apple, Google and Samsung all trying to create the 'go to' solution.
Being able to overlay these options onto a robust, effective KNX core will be a benefit to the rapidly-evolving IoT options, the KNX building solution and, of course, the end user – commercial or residential. This can be highlighted by the fact that even some of the oldest KNX installations are still perfectly serviceable now, and it is possible to update those installations. Older IT solutions, on the other hand, can be of very limited use today. For instance, try downloading the most recent apps onto an early iPhone, and ask yourself how backwardly-compatible Android, Windowsphone or Blackberry are. So, even though app-based systems seem to be the preferred method of interaction with the environment, they have limitations, which means that future-proofing is important. An adaptable KNX backbone can remain accessible and be overlaid with IoT/app-based control, which will keep it current.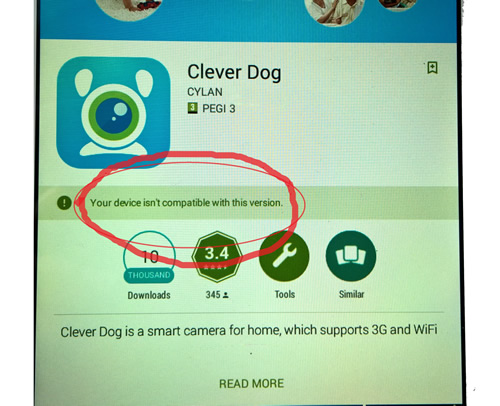 It is highly unlikely that KNX will ever become a phone-based operating system, but our phones are becoming the preferred method of interaction with the environment around us. For instance, voice activation, through Siri, Hey Google or Cortana, has implications for a building environmental control solution far beyond just checking a recipe when your hands are covered in flour! We must be ready to adapt.
Conclusion
Being adaptable is the first step towards so-called 'smart buildings' that can mitigate environmental shortcomings. If these buildings have a similar core then they can 'talk' to each other and become part of the 'smart city'. There are many layers of this control, and KNX can play one of the central roles.
All of this highlights a different way of planning the built environment. Building Information Modelling (BIM) starts to tackle this with planning dimensions going beyond 3D to include cost and time. These are elements that the KNX adaptable core addresses very well. So, as proponents of KNX, we must be looking far beyond selling individual products – we must be trying to convince our clients how a KNX solution is integral to a holistic planning process.
Paul Foulkes is an engineer and KNX consultant for EchoHouse Energy, with the ambition of integrating technology and community and making our living environment better. He is also a Business Development Manager for Entech Ltd.