Smart Buildings 2016 is the UK's only event dedicated to integrated building technology and October's event has already attracted a wealth of exciting exhibitors.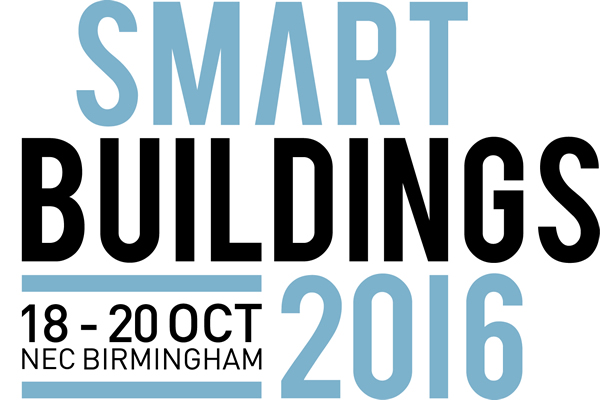 One of the most exciting is Finnish acoustics specialist Framery. The company creates innovative soundproof booths designed to increase productivity in offices. It will be launching its Q Booth at this year's event. With multiple integrated furniture options, the Q Booth gives users the opportunity to customize and configure their booth however they see fit.
Another forward thinking company, Theben, will be bringing its collection of motion detectors and building systems technology to the show. Motion detection technology is becoming an invaluable aspect of collecting and exploring valuable data of building occupants and behaviours. Visitors to Theben's stand will therefore be able to get the inside track on how to make the most of these new technologies.
As a recognized leader in the field of home control and automation, Savant will exhibit its range of connected home technology at Smart Buildings 2016 and launch its new Savant Pro app and Savant Remote. From adjusting lighting to controlling entertainment, Savant aims to change the way we enjoy homes and create a more interconnected, responsive environment.
As well as exhibiting, Voltimum, one of the leading portals for the electrical industry, will provide support at this year's event. It will use Smart Buildings 2016 to promote smart connected technologies that can be integrated into the Internet of Things. Focusing on how the market can be more prepared for the widespread adoption of the Internet of Things and other smart solutions. What's more, as part of a broader educational programme it will host live debates from some of its leading partners.
Commenting on its collaboration with Smart Buildings 2016, Voltimum Managing Director, Eddie Embleton said: "We're very excited to be working with Smart Buildings 2016, as part of the wider UK Construction Week. The show will be of huge benefit to both our users, who will be able to visit the show and get exclusive insights through Voltimum, and to our manufacturer partners who will be showcasing the latest technologies at the event."
Nathan Garnett, Show Director at Media 10 – the organisers of Build Show and UK Construction Week, commented: "We're delighted to have attracted so many exciting and innovative companies to Smart Buildings 2016. This event will give attendees and exhibitors alike a real sense of how the technologies that surround us are evolving. Registration is open for visitors now and we still have some space left for exhibitors so don't miss out and get in touch soon to avoid being disappointed."
Central to the 1,000 square metres plus of floor space will be the Smart Buildings Hub. Playing host to pioneering seminars, CPDs, debates and workshops the Hub will also be an exemplar building structure exhibiting the latest smart products and technologies. With help from the ground-breaking studio Wiki House, the Smart Buildings Hub will provide a glimpse into the future of offsite construction and its facilitation with smart technology.
New for 2016, the show will also stage a dedicated Workplace Zone. This space allows companies like Framery, who cater specifically for the smart technology market in commercial applications, to showcase products like connected furniture, AV systems, conference technology and virtual workplaces.