Smart buildings may be the future – but do they also represent the greatest opportunity for new, disruptive entrants to change the way we work forever? So, was the discussion at the recent Smart advisory panel discussion, hosted by Smart Buildings 2016 as part of UK Construction Week.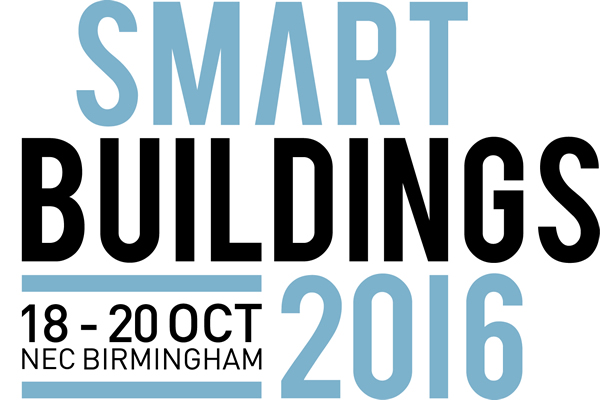 Chaired by Ian Ellis, Marketing Manager at Siemens Building Technologies, the roundtable discussion was attended by leading figures in the digital construction arena.
Fragmentation was a recurring theme, as the panel explored the current barriers to achieving a truly smart building. When it came to the technology itself, for example, many said that a lack of inter-operability was a major stumbling block. Simon Buddle, Education Director at CEDIA felt that many manufacturers claimed inter-operability when this was simply not true. In the residential market in particular, we would need to find a common platform through which homeowners could manage all their connected devices, otherwise they would disengage, particularly if they were having to sign on to multiple subscription services.
However, it was the broader fragmentation of the industry as a whole that represented the greatest barrier to progression, said David Frise, Head of Sustainability at BESA. You can have all the technology in the world but if the building itself isn't properly constructed then any potential gains will be lost through the performance gap. The way in which we disseminate responsibility for 'assembling' the different components of a building means there is never a cohesive approach and we rarely end up with the building that was specified.
Ian Ellis agreed. By breaking everything into packages – lighting, heating, fire protection, for example – there is no-one giving a holistic view. There is rarely a client champion saying, "this is what I want the building to achieve".
Mike Packham, Managing Partner of Bernard Williams Associates, pointed to soft landings as an initiative that is about getting the end user involved from the outset. However, Cristian Schiemann, Product Marketing Manager at Voltimum and ABB said that you may try to sell the concept of a holistic view to the client but it is soon undermined by a contractor looking to value engineer – and it then becomes about saving money. You need a fundamental change in the process, suggested David Frise, as many clients simply can't afford the building they put into planning, so the specification is soon chipped away.
Dr Martin Ganley, Director of Smart Homes and Buildings at BRE wondered whether the correct drivers were in place to influence the end user. Are insurance premiums, business rates and estate values geared enough towards rewarding smart buildings? Do we also need to move away from upfront ratings such as BREEAM towards more in-use ratings?
Smart buildings need a change of mindset and there needs to be a much greater understanding of the benefits. Andy Atwell, Sales Director at Savant Europe, noted that smart technology in the home is pitched as a luxury lifestyle decision and is still rarely about saving money. And when it comes to saving energy or money, the benchmarking needs to be much clearer, suggested Dan Rossiter, BIM Consulting/Training Manager at BRE, with a clear relevance to the target audience.
Neil Thompson, UK Head, Digital Research & Innovation at Balfour Beatty agreed. Do we need to empower consumers more with information? Or conversely, do we need to change what we sell – should energy providers look to provide a 'comfortable living environment' rather than a cost per kW-h?
Jeremy Myerson, Director of The Worktech Academy, said the 'sell' shouldn't just be about energy savings but instead needs to link to social challenges: An aging population that we need to keep living in their own homes, or the relationship between the workplace and the productivity crisis, for example – we need to link smart buildings to very specific economic and social goals.
Iain Gordon, President of KNX UK thought we should commandeer the word 'security', as smart buildings are about security of service – continuous heating, cooling, fire protection and water through on-going monitoring.
In the domestic market, Dr Martin Ganley, said that it was those companies that already have a touchpoint, who have implemented technology to enhance their service that are making in-roads – from insurance companies introducing safe driving apps, to Hive from British Gas.
It is perhaps Google's purchase of Nest that is most interesting – and perhaps the starkest warning. As construction and IT converge, the potential for disruptive new entrants increases – whether that's Google, CISCO or IBM, or a tech start-up. The panel agreed: There needs to be massive change throughout the construction industry – it's just whether we change it ourselves, or whether someone does it for us.
"Of all our advisory panel discussions, Smart has certainly been one of the most thought provoking," concluded Nathan Garnett, Event Director for Smart Buildings 2016. "Here we have a sector that is still essentially at the early-adopter stage – and facing possibly the greatest challenges; from changing mindsets and completely changing the way we work, through to the potential threat of new entrants – some of them global giants.
"Rich in innovation and forward thinking, it's a hugely exciting area that will be fully explored at Smart Buildings 2016 as part of UK Construction Week. Truly a must-see for those interested in the future of the construction industry."
Taking place at the Birmingham NEC from 18 – 20 October, UK Construction Week combines nine shows in one location. With over 24,000 trade visitors last year – a figure expected to double at this year's event – the show boasts over 1,000 exhibitors. Visitors are able to attend Timber Expo, the Build Show, Civils Expo, the Surface and Materials Show, Energy 2016, Plant & Machinery Live, HVAC 2016, Smart Buildings 2016 and Grand Designs Live.
For more information please visit