By Paul Foulkes, EchoHouse.
In my last article I looked at KNX and Passivhaus. This was a direct view of saving energy in buildings by using Passivhaus techniques to reduce the heat load and improve thermal comfort, and using KNX to help regulate, monitor and control the remaining active elements of the building. But energy efficiency in your buildings isn't the answer to all of our challenges in the built environment.
Care at Home
As we get older, our views on life, and where we live, inevitably change. A house becomes less of a transient object and more likely to be the place where we want to settle. This home may need to meet our requirements from early retirement through to end-of-life. This might be a scary thought for some, but it is a reality in a world of ever-rising house prices and spiralling care costs.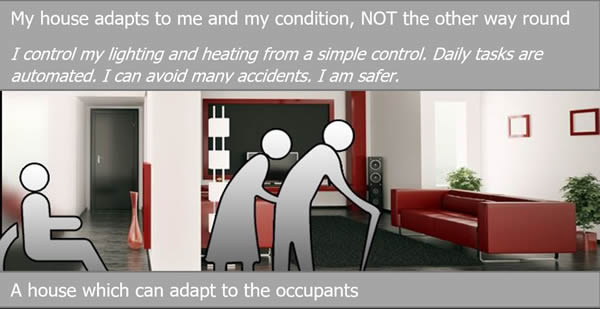 Most of us, I am sure, would like to live in a home full of smart technology and gadgets that make our life easier – especially as we grow older – and we want homes that have lower running costs thanks to improved build techniques and standards.
We will want to see it when we move to our home for retirement, but in reality, people of any age demand the same, and any one of us may require care in the home. As we grow older, it could be seen as inevitable – care will be required at some point. This means that to prepare for care is fundamental.
Build-in the Technology Now!
Given that any one of us may require care in the home, then the houses being planned and built in 2016 should contain this technology in every build – not just for the luxury homes or specific care facilities. In this way, we will be able to have that comfortable retirement in whichever home we finally move to.
Society needs to have mechanisms in place, both strategic and physical, which will enable this transition to care at whatever age, and that transition should be painless and effective.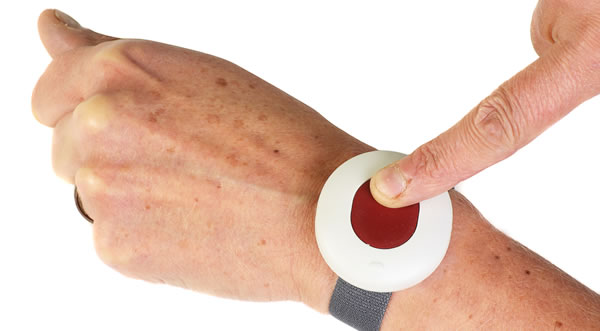 KNX Offers a Future-Proof Solution
The need for 'care' as we age does not necessarily mean that the individual is ill. Care requirements are varied and can include improved communication, simplified access and improved security. All of these are the basics of a KNX installation.
KNX provides the physical element that is capable of being adapted to a wide range of building stock. Integrators can guide the developer by highlighting where changes can be made that enable the installation to accommodate a possible future care need. Once KNX is included in the building's fabric, it can be adjusted and tailored as the needs of the individuals change, either through age, or maybe illness, or simply because the homeowner wants to change the way they interact with their home.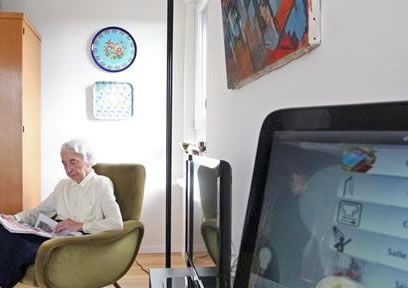 All KNX products are available to support these environments, which can also be tailored for other requirements. For example, they can provide sensory richness, with audio and/or haptics; lighting scenarios that follow circadian rhythms to help with sleep patterns; or scenes that create certain moods using RGB and tuneable white light.
Indeed the modular construction of many KNX switches, for example, lends itself, by colour, shape or texture, to helping identify devices that carry out specific actions, e.g. square blue switches always operate lighting, whilst rounded red ones operate heating etc. This can help residents with sight problems or memory loss. It makes their environment more appropriate for their needs, which can improve safety and ease the care required. This, in turn, can reduce the strain and stress on carers, whether they are professional or family members.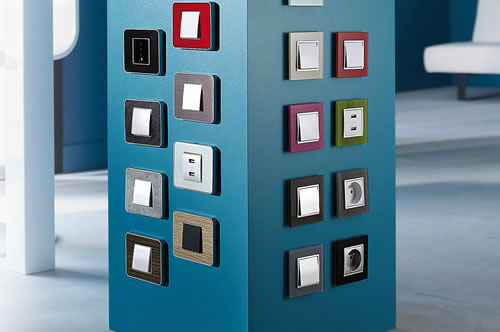 Conclusion
The vast majority of homes built today are designed around young, active, able-bodied people – whereas in reality, these people are not in the majority. We are creating a housing stock that is already outdated and will need corrective work, at cost, to make it useable.
This is NOT an effective building policy. It is not recent, and not something that has gone unnoticed. As concluded in the Helen Hamlyn Foundation publication 'Lifetime homes, flexible housing for successive generations' (1990), "In our anxiety to leave the housing market as free as possible we allow short-term costs to dominate our policies…every year we add to the country's housing stock, dwellings whose inflexibility makes them even less suitable for any but the young and agile…"
We cannot carry on building homes that are not future-proofed – we need homes that are up to the job, NOW. We should take a macro approach and build homes that, with only a few changes, can be used by a majority of people at any time in their life. KNX supplies the future-proof scalable technology required to achieve this – all we need now is the political will.
Paul Foulkes is an engineer and KNX consultant for EchoHouse, with the ambition of integrating technology and community and making our living environment better. He is also a Business Development Manager for Entech Ltd.