The KNX National Group of New Zealand held a successful and popular 'KNX Day' in Auckland in May. Visitors from manufacturers, installers, engineers, and facilities management, joined together to discuss and learn more about KNX, the only worldwide standard for Home and Building control.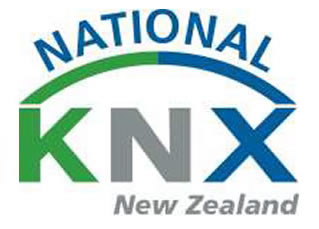 Exhibitors from ABB, basalte, EasyLux, iRidium mobile, Steinel, Theben and others presented a range of new KNX products, showing the range and depth of KNX alternatives available to engineers and specifiers, from high‐function sensors, to beautiful switches and KNX training options.
Speakers from Australia and New Zealand discussed topics such as KNX Security, KNX+IoT, and regional standardisation.
The association was delighted to present the 2016 KNX New Zealand awards to:
1. Best Residential project using KNX in the last year: Futureproof Electrical for a fully
controlled home in Remuera, Auckland
2. Best Commercial project using KNX in the last year: Aotea Electric Christchurch for
comprehensive control of the Christchurch Art Gallery
3. Best New KNX product in the last year: ABB for the 'All Blacks' motion sensor
For more information contact: Colin Price (President KNX NZ) president@knxnz.org