Ivory Egg, one of the UK's leading KNX suppliers and training providers for over 10 years, has launched a new website which aims to help system integrators grow their business and develop their expertise and skills by providing knowledge and technical support. Research showed it was clear that system integrators needed an easy-to-use and accessible resource for information and support.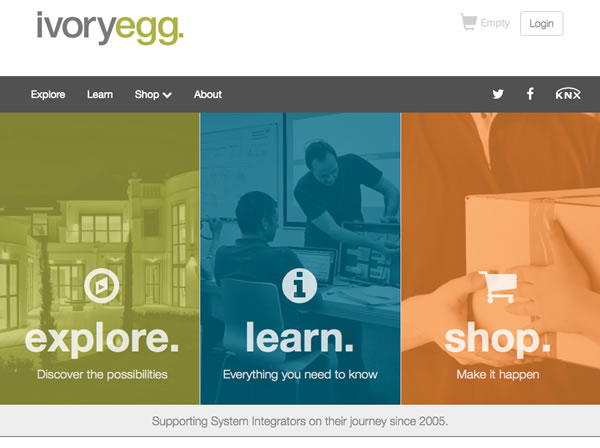 The new website enables integrators to access support at any stage of their project at any time of day. Whether it is product specific help, troubleshooting or essential information about KNX, the site will feed the knowledge hungry integrators, making it an easier and quicker process, to get involved with KNX or expand existing skills.
"With so many products and solutions related to smart building technologies, knowing where to start can be difficult not to mention keeping up with constant innovations," says Ivory Egg's Technical Director Mark Warburton.
"By creating an open and accessible resource we hope to remove the barriers for new integrators whilst providing advanced information for those that are more experienced."