This year the LightFair International show was held in San Diego, California, 26-28 April. LightFair is now recognised as one of the world's largest annual architectural and commercial lighting trade events.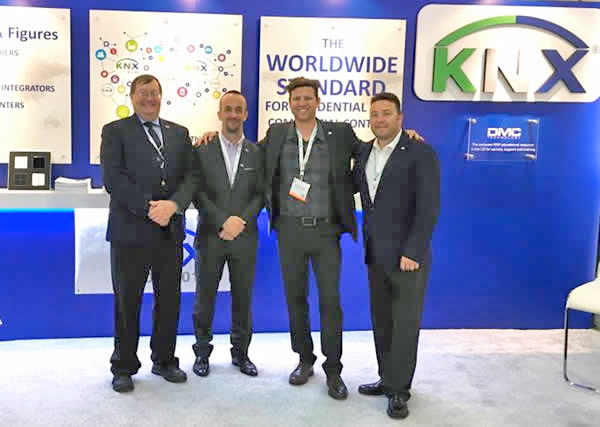 KNX USA once again had a strong presence at the show and demonstrated to hundreds of visitors the KNX standard, which is especially relevant for the fledgling US market.
The DMC Technology team was there in force to welcome visitors and discuss in great detail all of the benefits of a multi-vendor technology. DMC was able to show how the market has progressed over the past year, by sharing some of its own KNX achievements and finished projects in the USA.
Visitors to the show confirmed that more and more professionals, including many builders and systems integrators, are prepared to embrace KNX technology and see the huge opportunity to increase their business.
The KNX USA national group will continue to grow its presence in the US market in the coming months and years, thanks mostly, to the many certified training classes currently provided by the DMC Technology team in the US and now in Canada.
KNX USA and DMC Technology look forward to seeing you at the next LightFair International in May 2017 in Philadelphia.