The long awaited update comes after strong online sales and user feedback over the last 3 years of trading. Now the website is much more user friendly, price competitive and easier to spot great deals straight away.
KNX Shop Online has been trading since 2013 and has come a long way since. With many brands on offer and growing customer base it has become a major player in the KNX industry in the UK. Francis Kolms, marketing director at the company, said: "Many customers wanted to see new brands and reported a lack of offers at the site", he continues: "We will roll out weekly offers to all KNX shoppers looking for great quality at fantastic prices and industry-leading service".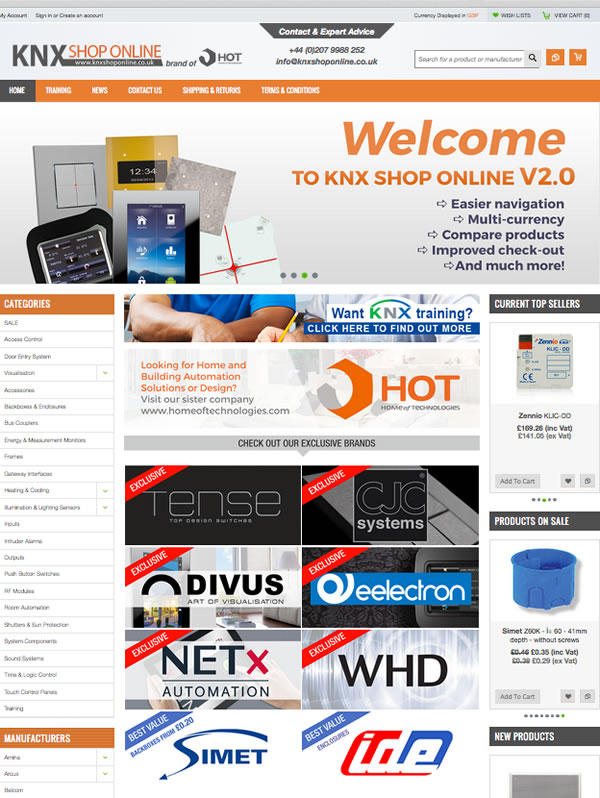 In addition to selling goods, KNX Shop Online acts as a value added supplier with full pre- and after-sales support of their products through its parent company Home of Technologies Limited. The store also offers fully certified KNX training to all stakeholders in the industry with many different classes tailored to fit the demand of the market today.
With KNX popularity growing in the UK the new KNX Shop Online is set to be on the right path to keep expanding and adding value to the KNX market as a whole.
To learn more about the company and their products, contact KNX Shop Online at +44 (0)0207 9988 252 or email, info@knxshoponline.co.uk, or visit the website at
KNX Shop Online is part of Home of Technologies Limited.