By Simon Buddle, Future Ready Homes.
It's easy to understand why the incandescent lamp has become obsolete and it's equally easy to see the reasons why those who knew of its failings kept them very quiet. I'm not sure that I have ever worked with a product that is 95% inefficient before and nor am I likely to again. The take-up of energy-efficient lighting hasn't been helped by the seeming inertia of the marketplace as a whole. Arguably, that inertia has been created, in part, by the documentation that is supposedly in place to give guidance and clarification.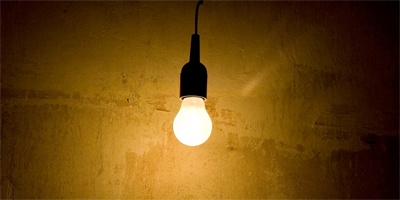 Luckily, in the UK, the Government soon followed up the Building Regulations 2010 Approved Part L1A 2013 Edition document with the Domestic Compliance Guide, which is a far more enjoyable read. The language within simplifies Part L1A into easily-understandable sentences such as 'Three per four of all the light fittings….'
Earlier this year however, Eric Pickles MP, as Secretary of State for Communities and Local Government, brought the curtain down on 'The Code for Sustainable Homes'. This, coupled with Part L1A and its Compliance Guide, did offer a way to benchmark houses when a homeowner is looking to achieve better energy efficiency or even a carbon-neutral home. We could spend time arguing about the rights or wrongs of why the code was scrapped, but there is no point – it has been. Time to move on. Did someone say 'Feed-in tariffs'? Stop it.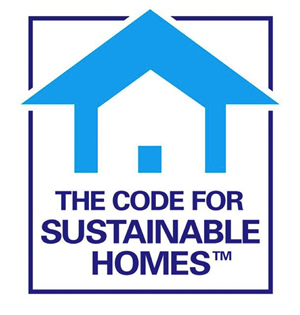 Staying Informed
It remains true however, that a) having an understanding of the code, and b) being conversant in the vocabulary of the code will yield benefits to our businesses as KNX professionals. In truth, our installations have minimal impact ultimately in the overall scheme of things, but discussing those parts that do, knowledgably and sympathetically, with the client, architect or M&E consultant, can only put us in a positive light.
In real terms, the code simply called for improvements over the property's TER (Target CO2 Emission Rate), insofar as we are concerned at least. The TER is a notional value created in the SAP tables that set the minimum allowable standard for the energy performance of a building. The SAP (Standard Assessment Procedure) was developed by the Building Research Establishment (BRE) and is used by the Government to assess how much energy a dwelling will consume, when delivering a defined level of comfort and service provision.
The TER is measured in CO2 per floor area per kg per year, and as with any energy savings calculations, you need a starting point or reference level. From that point, the house is judged using the value of the actual energy used which is known as the DER (Dwelling Emission Rate).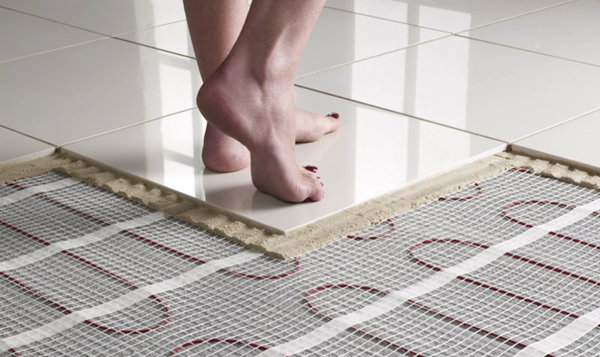 Energy Rating
Every energy-saving element is given a rating which is then weighted to produce a percentage saving of energy. The percentages then finally refer to a level or star system for the home. Level 1 (one star) is deemed to be 10% and Level 6 100%, or more accurately, a truly zero-carbon home.
Within the context of Environmental Impact, Energy and CO2 emissions account for a total of 36.4% and of that the DER 18%. The lighting and heating fit into this in a relatively small but nonetheless important way. Lighting is noted twice, internal and external are referenced with a possible impact of 2.5% each and heating comes under the general heading of DER.
The availability and use of a home office was also included in the code, which clearly makes sense in terms of energy saved. We all know how to design and install a technically-up-to-date home office.
Approaching Perfection
There were much broader conversations in the code about room insulation, drainage and use of potable water in the home. Getting to a truly zero-carbon home must have been an epic task, not only in terms of design, but in build and ultimately in measuring to prove it. To gain the status of a zero-carbon home, one had to prove that the building was a 100% improvement over the notional target CO2 emission rate.
Control of the boiler and the primary and secondary heating elements in each room is a must in order to achieve some level of energy efficiency. The Part L1A requires independent hot water and heating timers, individual control of radiators via TRVs (Thermostatic Radiator Valves) or better still, independent in room temperature controls.
This can then give the additional ability to interlock heating and cooling which is also required under Part L1A. An excerpt from the Domestic Building Services Compliance Guide states that 'System controls should be wired so that when there is no demand for space heating or hot water, the boiler and pump are switched off.' As obvious as that sounds, and standard as it is in most houses, many a control system fails to provide this simple and cost-effective function.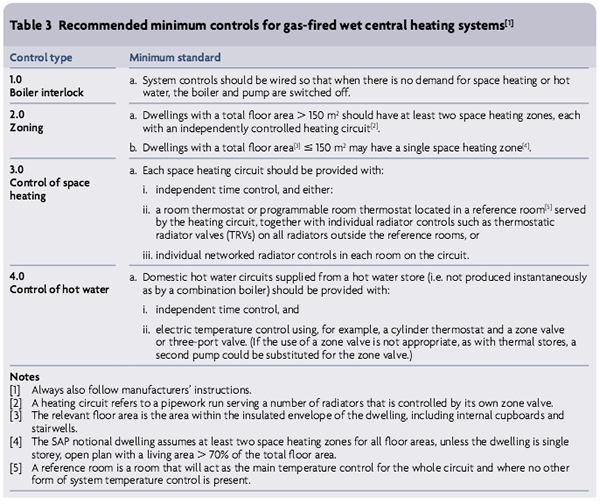 Conclusion
A new star system coupled with existing legislation is replacing the Code for Sustainable Homes, but it will no longer be mandatory. Energy usage must be a factor when choosing which systems or technology to install. KNX provides benefits so far ahead of most other systems that it must surely be a strong contender for almost every home.
An important part of this jigsaw is the ability to monitor and display energy consumption. Couple that information with a sound knowledge of the standards and codes and our businesses will surely reap the rewards when quoting and designing systems.
Simon Buddle is a consultant for Future Ready Homes, a specialist in BMS and ELV services system design. Simon is also a regular contributor to KNXtoday magazine.
You are welcome to comment on this article. See below.