The first official KNX event in Iran was held successfully as 25th anniversary of KNX Association
On Tuesday 20th October 2015 along with rest of the world, the 25th anniversary of KNX was celebrated in Iran. Iran's Nuclear Deal with 5+1 facilitated the first official presence of KNX inside the country. As a result Artman Energy Solutions company (a leader in smart building and smart home technology in Iran) organised the event which was held in the conference hall of the Iranian syndicate of construction companies. It hosted about 250 attendees from different specialities including constructors, architects, installers, end users and interested students.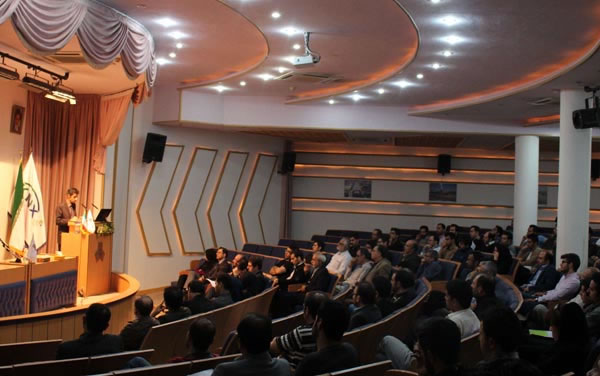 At 4:30 pm (GMT+3:30) the event began with a KNXis25 official video and then Mr. Roozbeh Bita, managing director of Artman gave a talk about the necessity of applying smart energy saving methods particularly in residential buildings. "We're facing a growing energy crisis in the world and we should put theoretical solutions into action" he said. He followed his talk by explaining the advantages of the KNX protocol and discussed possibilities for complementing smart energy consumption plans in Iran.
After Mr. Bita's speech there was a break for refreshments, and guests received gifts and brochures concerning smart homes.
At 6pm a speech was given by the second speaker, Mr. Heydar Jahanbakhsh, PhD in Architecture, Assistant Professor and Director of the Art and Architecture of Tehran Payam Noor University and Vice President of the Tehran construction engineering organisation. He talked about the role of architecture in energy management in buildings and emphasised that a combination of smart electrical devices and the art of architecture can optimise energy saving solutions.
To round the event off, Mr. Mehrdad Jorjani, M.Sc. in renewable energy, made a speech on the KNX Smart city. He started by introducing the future smart grid and introduced the latest research in this field and illustrated how KNX can help develop future smart cities thanks to its unique properties. This was followed by questions and views from the audience.
Since Iran is a developing country, there will be exceptional opportunities both in Iran's market and industry, and Artman Smart Energy Solutions Company regards this anniversary as a new start in cooperating with the KNX Association.