The latest wave of KNX graduates at MyKNXstore training academy have achieved 100% pass rate. The week long training course sees delegates complete a theory and practical exam under the watchful eye of trainer Tim Robbins.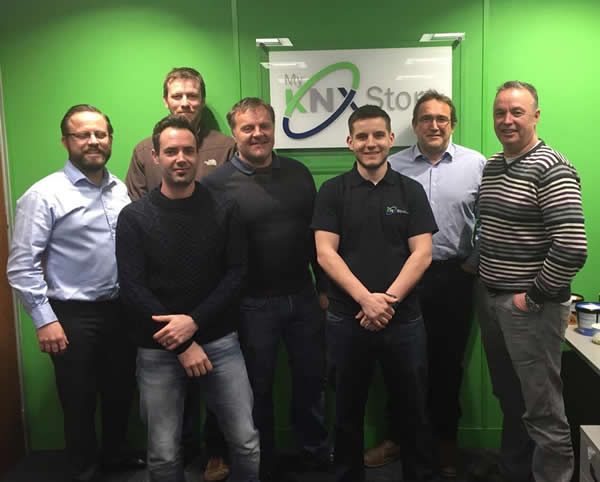 MyKNXStore is one of the UK's newest training centers, based in the North East of England and this latest course sees five new KNX Partners enhancing their existing skills and actively installing and managing KNX control systems.
Paul Kinghorn, MyKNXStore, General Manager says, "It's important that we contribute to the growth of KNX in the UK market, whilst we supply installers who already practice within this field, this is our way of contributing at a grass roots level".
MyKNXstore runs bi-monthly Certification courses for £895.00 ex vat. The weeks' course includes practical and theoretical sessions in our custom designed training room.
Candidates must cover 40 hours of training, so must be committed to the task in hand.
Tim Robbins also comments "Empowering delegates to practice competently in KNX is one of the most rewarding aspects of what I do, maintaining official industry standards is important and helps to eliminate bad practice".
The next course is w/c 18th May 2015, and if you would like further details please feel free to e-mail us on knx@myknxstore.co.uk and you can also follow us on Twitter at @myknxstore.