Dedicated to installer and system integrators who want to install and make the commissioning by himself of light, shutter and be ready for HVAC, Energy saving, SmartGrid
The KNX Basic course is the first course that one must attend in order to become a KNX Partner and be listed as such on the KNX Official Website. This KNX course is being taught in more than 250 Certified KNX Training Centers all over the world.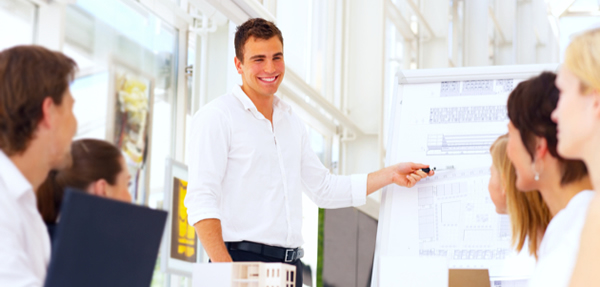 The following topics are conveyed during a KNX Basic course:
KNX Project Design ETS Professional: Basic
KNX Project Design ETS Professional: Advanced (only for informative purposes)
KNX Commissioning ETS
KNX Diagnostics & Trouble Shooting ETS
KNX System arguments
KNX Communication
KNX TP Topology
KNX TP Telegram
KNX Bus Devices
KNX TP Installation
Course details
At the end of the KNX Basic course there is a theoretical and practical exam in order to test the course participant's basic KNX knowledge.
Prerequisites to follow the course: None
Duration of course: 30 hours
Training documentation: Standardized
Requirement to pass both exams: 50 % accuracy
Course given by: KNX Certified Trainer
KNX Basic Course – SIEMENS Florham Park, New Jersey
Open Seats 8
2015-3-16 to 2015-3-20
9:00am-6:00pm
KNX Basic Course – SIEMENS Buffalo Grove, Illinois
Open Seats 12
2015-9-14 to 2015-9-18
9:00am-5:00pm
KNX Basic Course – SIEMENS Buffalo Grove, Illinois
Open Seats 12
2015-11-16 to 2015-11-20
9:00am-5:00pm