By Sophie Thomas and Nikita Thompson, Ivory Egg.
KNX has made big strides in the worlds of lighting and HVAC control, but when it comes to AV, there is still some scepticism, frustration and common misconceptions concerning the protocol.
The good news is that at the recent ISE 2015 show, KNX was attracting a lot more attention. It was encouraging to see more traditionally AV-centric manufacturers such as Russound, Autonomic and URC, releasing KNX-compatible devices. Indeed AV integrators are now far more aware of KNX – it is increasingly included in project specifications, and the choice of KNX products continues to grow. Some manufacturers, such as Trivum and WHD, have developed KNX audio control products, and Basalte has even created a native KNX audio range called Asano.

How does a KNX installation work with an AV set up, and is it complicated?
KNX is a dedicated building control protocol – it was never designed to distribute AV. A common misconception is that the building control element of a project can be easily added to an AV system with just a few actuators, but this is not the case. By using a dedicated protocol such as KNX for control, the AV system is freed up to focus on what it is designed for, namely audio and video distribution and control. There is no need to develop or create complicated code to ensure that the KNX installation will integrate with the AV system since the KNX side and the AV side will communicate bi-directionally with each other.
To view and send information from the KNX bus to the AV system is very simple, as a range of AV manufacturers have joined the KNX Association and have produced their own KNX interfaces (or gateways). This communication is often over IP and simply translates KNX addresses into a language that the AV system can understand. In a lot of cases, all that is needed is the AV interface and a dedicated tunnel on the KNX IP router – a lot of KNX routers have multiple simultaneous tunnels.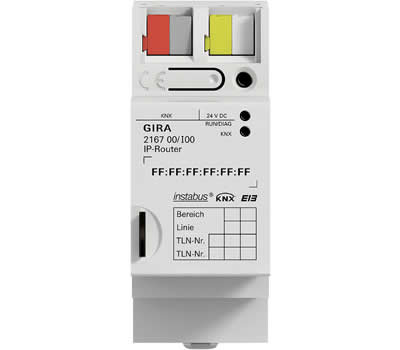 The integrator simply needs to link the group addresses from KNX to the associated communication objects in the AV system. The AV system will often mirror what is happening on the KNX bus, sometimes using the AV GUI so that the end user has one point of access to control both AV and building control.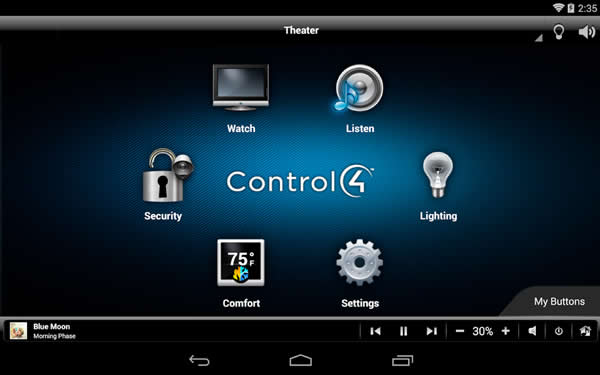 Is KNX difficult to work with?
The KNX protocol is actually one of the simplest to work with. All KNX devices are programmed with the programming tool called ETS (Engineering Tool Software), and are configured using sets of parameters. Parameters will differ from device to device but the method of programming is universal. By using KNX as the control backbone and interfacing to the AV protocol of choice, such as Crestron, Control4, RTI, Savant, or Revox to name just a few, there is actually less integration work needed. If all of the control elements such as lighting, heating, blinds and security are taken into the KNX layer, this can all be programmed using ETS which has the benefit of saving time and effort as well as ensuring product compatibility.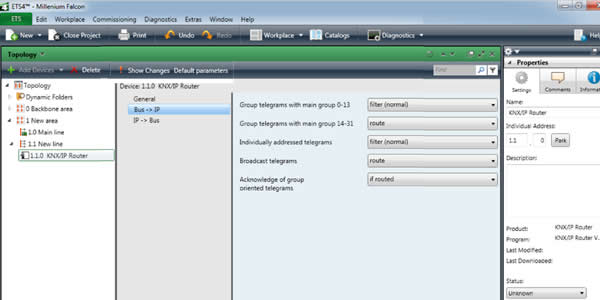 How cost-effective is KNX?
KNX products do have a premium attached to them, but remember, they are often controlling more than one element of the installation. For example, a KNX switch that is on the wall may also be used to regulate room temperature, control lighting scenes and control blinds. Given the excellent choice of designs and the extra functionality on offer, the KNX option is more cost effective than three individual units used to accomplish the same control. Not to mention the additional cost of getting these three units to integrate with a central touchscreen.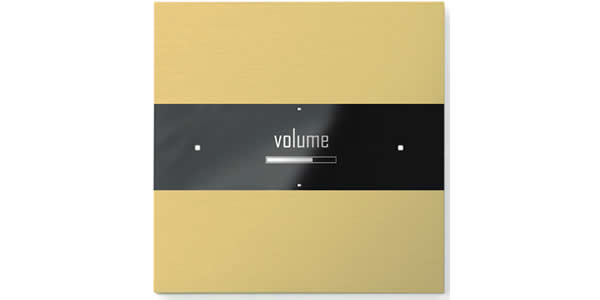 Is KNX stable, and is it sensible to keep the control within just one protocol and integrate the AV?
Having all of the control functions within the same protocol decreases the points of failure, as integrating a number of different control systems leads to a lot of interfaces or gateways, meaning that each is a potential headache. If you are trying to integrate three or four systems, one has to act as a backbone for the rest to communicate with or link, and this causes a lot of traffic. In this case, there is a risk of the installation falling over. This is a major issue for the integrity of the installation, especially if it involves a central processor.
Keeping control within the decentralised KNX devices is of great help if there is an issue with an AV central processor or the IP connection, as it ensures the end user still has a functional building with essentials such as heating and lighting continuing to operate. This also allows the AV system to be upgraded and changed without affecting the fundamental building control.
Conclusion
Using KNX for building management, whilst interfacing with an AV system to display and trigger automation events, as well as controlling and distributing A/V data throughout an installation, has been successfully implemented for years.
KNX and AV systems are made to go hand in hand. Integrating them gives the installer the freedom to offer AV and building control in a cost-effective and more reliable solution that will result in a positive outcome for both the installer and the end user.
Sophie Thomas is the Marketing and Events Manager, and Nikita Thompson is the Account Manager for Training and Support at Ivory Egg (UK) Ltd, a supplier of leading KNX products and provider of KNX training courses.