MyKNXStore.co.uk the UK's newest KNX resource and e-commerce site, celebrates its first birthday this month.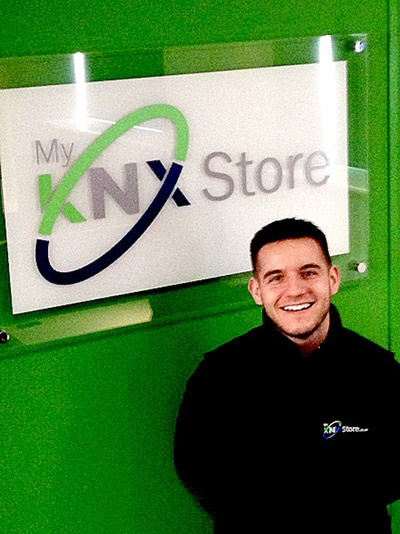 MyKNXStore.co.uk was launched in March 2014, and since then has been on a whirlwind of an adventure, which is sure to continue for the foreseeable future. Hand in hand with our on-line launch, we also became the UK's newest KNX training centre.
MyKNXStore.co.uk who are a main UK, GIRA distributor has one of the easiest to navigate and use sites. Shop by product or brand, or if you know the part numbers you could always use the quick ordering facility. Plans are to grow our site from transactional based to become an on-line beacon for all things KNX. With all the necessary content to support the KNX industry and front-line engineers, as well as growing the nest of manufacturers we use.
We plan to launch soon two new manufacturers to the site who were recent finds at ISE 2015. Smaller more niche manufacturers who we feel offer something for the more prestigious installs.
Some of the brands you can currently find on the site include ABB, Theben, Kaiser, Jung, Schneider and CP electronics.
Hand in hand with our on-line strategy was the launch of our accredited training centre. Committed to the growth of KNX in the UK market, we invested in our brand new training centre and our tutor, Tim Robbins, one of the UK's newest KNX tutors. With our first course under our belt, we are rolling out a bi-monthly programme of certification courses and look forward to our next one on 16th March.
We also ran a series of half day KNX workshops targeted at electrical contractors and A/V installers as a taster session of what KNX has to offer.
Paul Kinghorn, General Manager at MyKNXStore said, "It's been an exciting year for us; our strategy for 2015-2016 will be to focus on supporting the integrator market, those who are already established in the installation of KNX, but who are wanting true partnership arrangements with value added distribution and flexible stocking arrangement. Coupled with this will be our commitment to nurturing the grass roots growth of KNX, through training and promoting KNX as the wiring solution of choice."