Leading system integration company Design Innovation launches KNX Panel Builders, a control panel building service for system integrators and electricians. Aimed specifically at KNX and Loxone Miniserver systems the service allows integrators to concentrate on design and programming whilst their control panels are professionally manufactured by a company that understands the whole system integration process.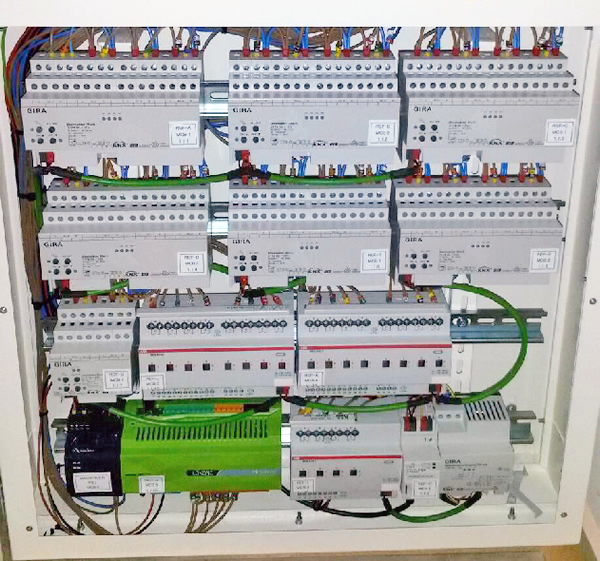 Design Innovation's Managing Director Nick Gale explains "Coming to the end of a 61 apartment MDU project we have refined our panel building service and it made sense to offer this as a service to other integrators. Sometimes the quality of control panel installations can affect an installation and having your panels professionally manufactured in a workshop environment reduces faults and presents a very professional image to the customer. We have our metal work specially made for us and it allows safe access for the override functions on each module."
With the whole system integration business picking up the company feels this is an ideal time to launch KNX Panel Builders "When business is picking up one way of ensuring quality doesn't drop is to outsource some of the project delivery and our new service is perfect for this"
Whilst the service is aimed at KNX and Loxone Miniserver projects any DIN rail mounting devices can be used that would normally fit in a MCB enclosure.
Design Innovation is a Home Automation system integration company based in Nottingham, they are a KNX & Loxone Partner, GIRA System Integration Partner, CEDIA member and Control 4 Platinum dealer. For more information telephone 0115 9826524, email info@knxpanel.co.uk or visit: