By Jesús Arias García, KNXin.
I feel very fortunate. I have spent the last three years travelling all over the world doing work related to KNX. Being in touch with enthusiastic KNX Partners from different cultures and continents has provided me with interesting information. This, together with macroeconomic indicators and specialist reports, helps me to analyse the KNX market worldwide, and provide predictions for 2015.
United States of America
This is the market that everybody talks about, but in which few actually start initiatives. I read with interest David Thurow's article in KNXtoday last month about the formation of KNX USA, and I have noticed a group on LinkedIn, initiated by David, which aims to promote KNX during the LIGHTFAIR International (LFI) 2015 show in New York.
This is a good start, but it seems that most KNX manufacturers still feel comfortable in their existing markets, and only a decline in these areas would force them to explore other territories. I do not blame them, since each company is free to choose its own strategy, and there are other factors to take into account such as having to be certified to the UL/CUL standard in US/Canada. It therefore looks as if the leap will have to be taken by a large manufacturer.

Brazil, Russia and Qatar
The former host of the football World Cup, Brazil, and the next ones, Russia and Qatar, are interesting countries from a construction point of view. Let's not forget that until now, in most cases, KNX is installed in new builds or during major renovations (although the redesigned wireless KNX may change this). World Cup hosts usually make massive capital investments in construction, and we know that KNX has already been used successfully in stadiums, airports and large buildings.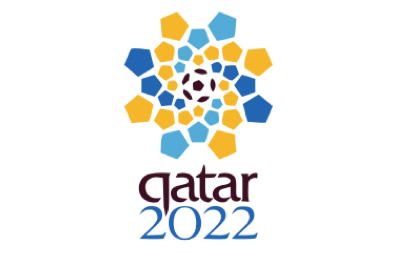 I was amazed during the last KNX Road Show that went to Florianópolis, Brasilia and São Paulo in Brazil in 2014, how much potential there is for KNX. Unfortunately, the import duties on foreign products increase the price of a KNX product by pretty much 100%. Given that KNX is not especially cheap in the first place, such import duties make KNX prohibitively expensive. So again, in order to boost KNX within a market of 200 million inhabitants, what is needed is a local manufacturer or a branch of an international one. I expect to see this happen no later than 2016.
Regarding Qatar, there is a massive rush right now in construction of the infrastructure needed to host the World Cup. This means that systems integrators in the region have a great opportunity to get involved, but small systems integrators often cannot take on such large projects. However, joint ventures between small companies as well as collaboration with KNX Partners from other regions, might make this feasible. Collaboration and sharing
knowledge is key in this case.
Green Certification
As my credit says, I am a co-author of 'KNX for LEED', a book that had two goals:
1) To open the LEED (Leadership in Energy & Environmental Design) market for KNX technology and consequently help with the market in the US.
2) To spread the word to consultants who know little or nothing about KNX, and that are relevant decision makers within large projects.
The good news is that LEED-certified buildings are being built in almost any country in the world. I have collaborated with one in Kenya (could you imagine a green building being built in central Africa, with a large budget?), and there are plenty of examples here in South Africa, including No. 1 Silo in Cape Town, a KNX-equipped office development and the highest-rated green building in the country. It is amazing, isn't it?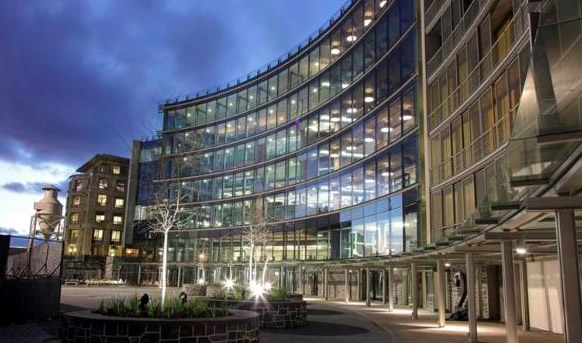 LEED is the most widely-used green building certification in the world, but there are other similar ones, such as Green Star in Australia, that are based on similar concepts. As I said before and will no doubt say again, those projects depend on appropriate budgets and need a reliable technology in order to accomplish green certification. Any KNX Partner should check the Green Building Council website of his/her country to see which construction companies are involved the most with those projects, and approach them with KNX solutions. Just one of those projects could generate enough turnover for a small systems integrator, for the year.
Recovering Economies
Let us not forget about Europe. According to the EC Harris Report, the most expensive construction markets in which to build during 2014 were:
1. Switzerland.
2. Denmark.
3. Hong Kong.
4. Sweden.
5. Australia.
6. France.
7. Austria.
8. UK.
9. Germany.
10. Belgium.
Of this list, eight out ten are in the Eurozone, and those markets that are more expensive are also keener to invest in technology and energy efficiency. According to the macroeconomic data, it seems as if there will be a slight growth in the coming years, which will have an impact on the construction market. This means opportunities for KNX, especially since it was born and bred in Europe.
Conclusion
Each region of the world has advantages and disadvantages regarding KNX penetration. It is not easy for small companies to go overseas to find projects, but it is not impossible either, and it is easier with KNX if there is remote programming, project management and enough on-site visits.
Small- and medium-sized KNX manufacturers, with their flexibility, can approach markets that are still undeveloped, resulting in high sales volumes in just a few years. And as for large KNX manufacturers, they have the keys to open the North American market, with consequences that are difficult to predict.
All of us – the KNX Association, Members, Training Centres, Partners and Media need to keep up the hard work and continue to spread the word. We have achieved much, but there is still plenty to do!
Jesús Arias García is a freelance Engineering Consultant for KNXin, a consultant engineering firm specialising in KNX technology and green buildings. His co-authored book 'KNX for LEED' is available through MyKNX as well through Amazon.
You are welcome to comment on this article. See below.