These sensing solutions will transform industries ranging from consumer electronics to gaming
Touchless sensing technologies were initially used in applications such as bathroom dispensing units and automatic doors which required motion sensing in order to create response. With advanced touchless sensing technologies like gesture sensing, voice commands, brain wave sensing and eye tracking coming to the fore, the application potential of these solutions has expanded considerably. In consumer application segments, gesture sensing can be expected to be the most promising touchless interface technology.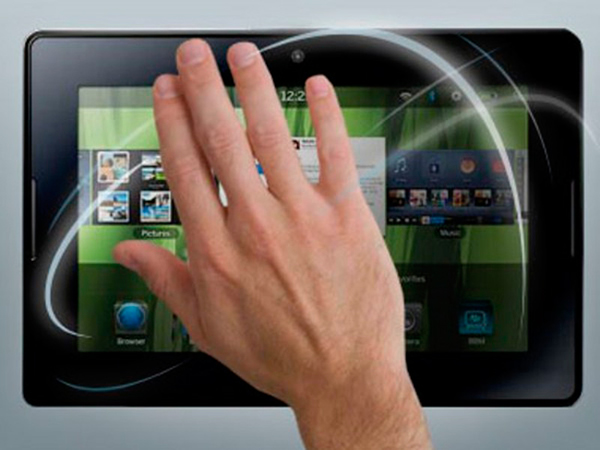 New analysis from Frost & Sullivan, Touchless Sensors Technology – 9 Dimensional Assessment, expects next-generation interfaces enabled by cutting-edge touchless technologies to penetrate the consumer electronics, healthcare, automotive, security, military and gaming industries. Of the various segments and sub-segments, mobile electronic devices will offer the utmost opportunities to touchless sensing technology providers.
In recent years, haptics and touch technology have become dominant paradigms in human-machine interface (HMI), which have become a prominent research area due to the proliferation of versatile digital devices. The physical keyboard is slowly retreating – although not obsolete – and giving way to touch-screening modes that allow users to not only move the screen, but also enlarge the screen and access virtual keyboards to interact with applications and the device itself. However, currently, the status of the touch-based technology is being challenged by touchless HMI technologies.
"Various approaches and methodologies are constantly being investigated to improve user interaction with digital devices," noted Technical Insights Research Analyst Jabez Mendelson. "Touchless sensing technologies present itself as one such approach offering numerous value-added benefits to users, which includes easy and natural interaction with digital devices."
Still, efforts to encourage users to opt for touchless sensing systems are called for, as remote controls, keypads and touchscreens have been employed to execute tasks and applications for many years. Apart from this, touchless sensing technology providers will have to address the significant problems and challenges faced in practicability in implementing the solution and also the technical limitations faced by them. For instance, if the touchless sensing technologies have a lesser accuracy rate, the users could end up waving their hands or blinking their eyes several times just to effectuate one task.
"Despite these challenges, original equipment manufacturers choose to use these next-generation touchless technologies in high-end and everyday products," said Research Analyst Jabez Mendelson. "Speech recognition, eye tracking and gesture technology providers should offer low-cost solutions to aid end-product manufacturers achieve this objective."