On Thursday 20 November 2014, The Crystal in London's Docklands will be the venue for a major seminar for KNX Partners and other building services professionals. Organised by the KNX UK, the seminar will introduce the new ETS 5, KNX programming software tool.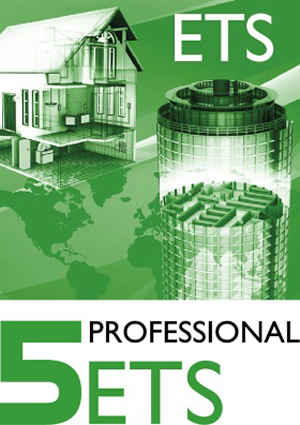 The seminar will explain how ETS 5 brings new levels of versatility and flexibility to KNX programming and will be invaluable to all those involved in the installation of KNX based building control systems. The seminar will provide the opportunity for hands on practical experience of ETS 5 with guidance from members of the KNX International Association.
On the day, delegates will also have the opportunity to find out about the new KNX UK Professionals group and join it at highly preferential rates. The group has the overall aim of helping to ensure the continued take up of KNX intelligent building technology within residential and commercial buildings. It will provide an on-line forum/chat room for members to exchange information about KNX. There will also be events, opportunities for networking as well as formal meetings with other KNX UK Professionals. 

KNX UK Professionals will be eligible to display the KNX UK Professionals logo on advertisements, website, promotional literature, social media and other publicity material. Members will also receive free of charge, the international KNX Journal and copies of the KNX UK e-newsletters. Upgrading to full membership of the KNX UK Association will be at a preferential rate, opening the door to many other privileges too.
The seminar commences at 8.30 am on Thursday 20 November, with refreshments and buffet lunch available. The event closes at 4.00 pm and during the day there will be great networking opportunities.
To register and/or request further information about the event, call Julia Fisher, KNX UK Administrator on 0845 869 5908 or email admin@knxuk.org.