My KNX Store is offering KNX certification training on an initial deposit-only basis. At just £300 to secure your place – it's an industry first to the world of KNX.
After being involved with KNX technology for many years, the owners of My KNX Store wanted to share their wealth of experience with likeminded companies. Barry Wilkinson, Managing Director said "We are dedicated to expanding the KNX market and want to make certification training accessible to all – no matter how large or small your business may be."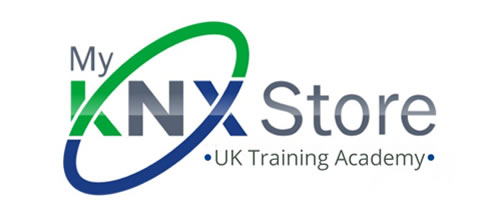 This unique scheme aims to take away the large, upfront costs of training, meaning only an initial, non-refundable deposit of £300 ex VAT is required to secure a place. The remainder of the balance can be paid up to just two weeks before your course starts.
The certification courses are taught and held at the brand-new KNX training academy in Gateshead – Newcastle upon Tyne. Opening this September, the first course will commence week beginning the 15th September and run for five days.
Having heavily invested in its training room – My KNX Store provides state-of-the-art facilities and the newest KNX tutor on the market, Tim Robbins. Having recently taken the KNX Tutor qualification in Barcelona, Tim, has the latest and most up-to-date information supported by years of practical experience in the industry, ensuring you will leave the course with the best possible skills and knowledge.
My KNX Store also runs a post-course shadowing scheme where practical and invaluable experience can be gained at a time to suit you by its qualified team of KNX engineers.
To book a place visit www.myknxstore.co.uk where you will find details of the deposit scheme as well as one of the most competitively priced KNX certification rates at just £895 ex VAT when payment is fully received.
For additional information, contact: knx@myknxstore.co.uk