BEMCO, British Electrical & Manufacturing Company, electrical wholesaler since 1893, has launched the first central London certified KNX Training centre. The training facility is designed to provide 1) training and certification for electrical contractors, 2) a workshop for existing integrators to keep up to speed with new products that KNX manufacturers release, and 3) a knowledge building environment for developers, designers, consultants and architects.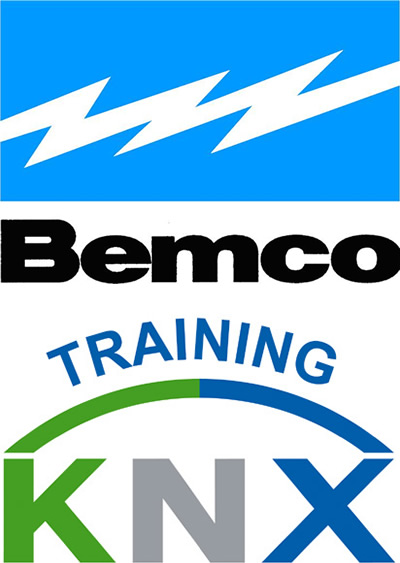 The training centre will offer the KNX certified Basic course and Advanced course, and a range of one-day courses and taster courses focusing on particular KNX technology including: lighting control, heating control, door entry, smart metering, touch screen technology and remote control using tablet/smartphone applications. Courses can also be tailored to requirements.
The KNX Basic course with exam is offered at a special introductory rate of £750+VAT. Courses will run every 2 months.
The next courses available are:
14th – 18th July 2014 – limited spaces available
8th – 12th September 2014
17th – 21st November 2014
at:
BEMCO
Wandsworth Bridge South
London
SW18 1TN
Bemco is working with all the main KNX manufacturers, including Jung, Theben, ABB, Gira, Wago, Siemens, Hager, Berker, B.E.G, Arcus-Eds and a wide range of smaller innovative manufacturers.
BEMCO has 8 branches around the country (4 in London) and will offer roadshows and taster events at these locations on demand.
For additional information, contact Julian Barkes on 07768 574730, or email London@bemco.co.uk.