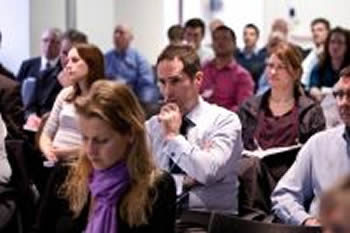 Date – 15th July 2014
Start time: 14.00 BST
Duration: 60 minutes
Presenter Ian Orme – Sustainable Construction Group Business Manager, BSRIA
The standards for energy efficiency from new and refurbished residences are becoming increasingly onerous, in response to both a demand for lower operating costs to address the issue of fuel poverty and to help meet Government targets for a reduction in CO2 emissions.
This webinar highlights some of the issues needed to be addressed in order to close the performance gap in new and existing residences and the collaborative working culture needed within the industry. We will also be introducing BSRIA's Residential Network due to be launched in September this year.
Register at:
www.bsria.co.uk/information-membership/events//details/energy-performance-of-residential-buildings