By Mark Warburton, Ivory Egg.
It seems a bit odd writing about heating systems at the start of spring, but unfortunately, the specification of control systems doesn't follow a seasonal pattern. In fact it is probably a good time to reflect on the last few months, as it has been a very odd winter in the UK – mild but very wet, with only a handful of frosts.
It would be very interesting to get some feedback from end users as to their heating costs, because although cost are ever rising, I know my heating system had to work considerably less than last year!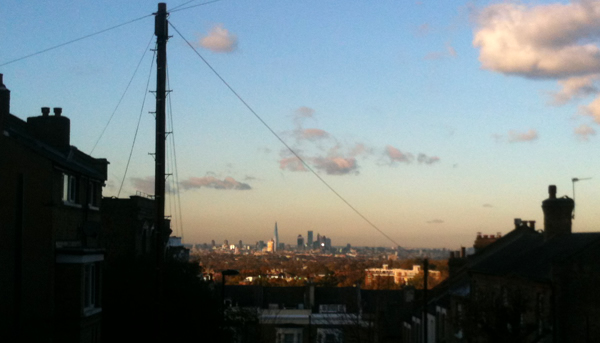 As ever, the ability to monitor and record an installation offers a fantastic chance to not only show how well the system is working, including tracking the energy savings, but also to start to tune the system to be most efficient. This is particularly relevant when multiple sources of heating are used, and even more so if a cooling system is also in place.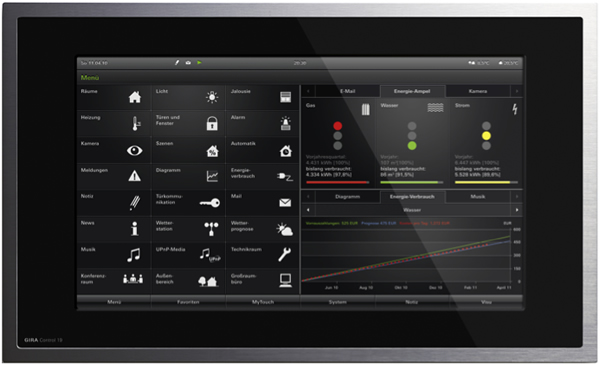 As HVAC systems become more complex it can be difficult to work out the best control strategy especially when the original M&E specification has been changed due to value engineering or client demands. This is often compounded by the fact that most mechanical tenders are based around outdated concepts of control systems that are proprietary and use a central processer.
KNX is able to offer such a wide of range benefits, but it is only when KNX is considered at the earliest stages of a project that we will start to see truly intelligent system design.
Which begs the question: whose role is it to ensure M&E consultants have the technical nuance to specify control properly, or should an external KNX/controls consultant always be used? If you have any thoughts on this question, please comment at the end of this article.

Who Should be Responsible?
Thankfully, there is rarely an M&E specification that KNX cannot handle, and most KNX thermostats are designed to work with multiple stages of heating and cooling. Due to the distributed nature of KNX, all manner of heating or cooling sources can be controlled, and even the centralised BMS can be a native KNX solution. So where is the issue?
Just because we can control the entire installation with a control solution, it can still be very difficult to reverse-engineer a sensible control strategy, often without input from the initial designer, as they have long finished the design contract.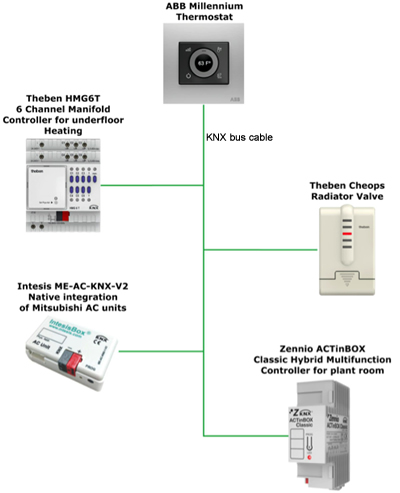 Was the electric underfloor heating in the bathroom envisaged as being used all year round to maintain the floor temperature, or only in winter to maintain the air temperature? Are the trench heaters designed to be run as the room temperature drops, or only if the external temperature is extremely low? Is the air-conditioning to be used for heating or only for cooling?
Far too often, the control strategy is left to the KNX installer to plan. I am not suggesting that we aren't a capable lot, but surely a holistic approach to the controlled environment is a better way to ensure that the end user gets the system they have paid to have designed, installed and commissioned.
Given the above, and the fact that generally, it is the KNX installer who comes up with the control strategy, whose liability is it if the system does not perform to specification? It is important to make it clear at the beginning of any project where the KNX integrator's responsibility begins and ends, especially as KNX covers so many different aspects of the built environment.
Conclusion
After dwelling on this issue, it quickly becomes clear that having the best products to control any HVAC installation is only a small part of the puzzle. It takes both an understanding of controls philosophy and strategy, along with a design team that is willing to collaborate, to bring an intelligent building to life.
I have complete confidence that this does occur, but for KNX to truly become a worldwide solution and not just a standard, there is still a long way to go.
Mark Warburton is the Sales Manager for Ivory Egg (UK) Ltd, a supplier of leading KNX products and provider of KNX training courses. Mark is also a regular contributor to KNXtoday magazine.
You are welcome to comment on this article. See below.