By Dr KNX.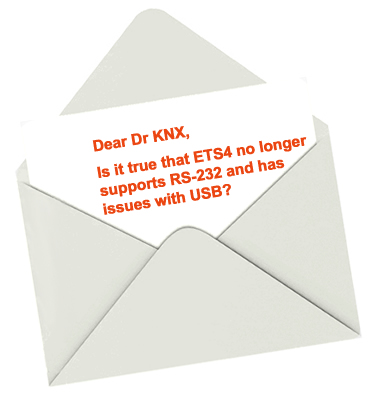 Dear KNXer,
If you are experiencing difficulties with KNX/RS-232 interfaces then first check the installed version of Windows, as RS-232 is not supported with 64-bit Windows versions or with Windows 8.
If you are working with other versions of Windows, and are still having problems, open a support ticket via your KNX online shop account and get help.
ETS4 and USB
If ETS4 seems to have issues supporting KNX/USB interfaces, then check the installed Windows version. With Windows 8.1 there is indeed an issue, which KNX Association solved in the updated ETS4 version 4.1.8, so I recommend installing this version or later.
Otherwise, I recommend opening a support ticket via your KNX online shop account in order to get help.
To successfully build up a USB connection, have a look at the screen shot below.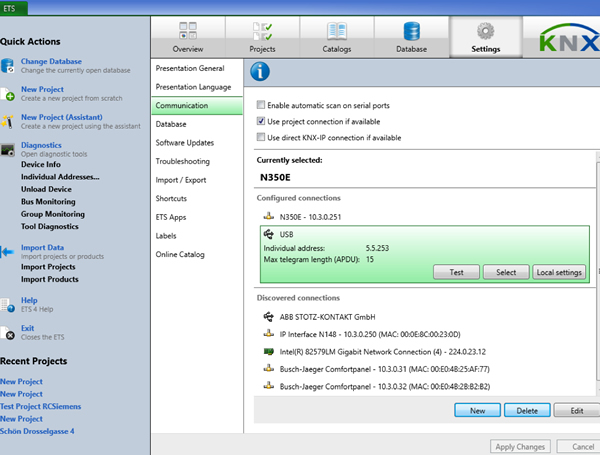 More details can be found at www.knx.org/knx-en/software/ets/ets4/installation/index.php
If Using ETS4 Demo Version
If you are using an ETS4 Demo version, this cannot be updated to 4.1.8 due to the KNX Association licensing policy, so you need to install the 'USB Windows 8.1 Fix' which can be downloaded from your KNX online shop account using the link https://onlineshop.knx.org/win81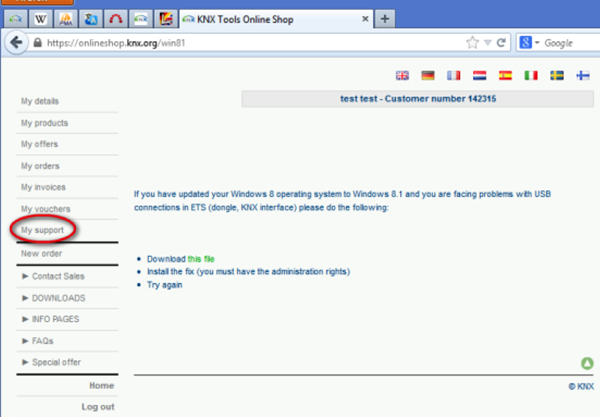 I hope that helps, but if you have any questions about this, or any other technical issue, please use the 'Leave a reply' option below this article, or send me an email at info@knxtoday.com, and I will do my best to answer you.
Yours truly
Dr KNX