By Simon Buddle, SMC
During this series of 'Best Practice' articles we will look at various aspects of the installation and at system components; from valves to touchscreens. We will look at how to get the best from devices and how to design for the future.
One of the many great joys of KNX is the cabling. It is pretty straightforward, extremely robust, it doesn't care about the cables that it is grouped with in the walls, and it is extremely easy to terminate. All in all, it has been extremely well thought out.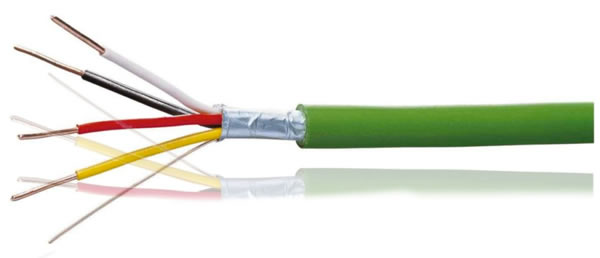 Given that there isn't much that cannot be improved upon, changed, or updated, we have a conundrum on our hands in the way we handle the installation of cabling on our jobs. Can the solution be simply that we only need a two-wire bus and we're all set? Really?
How do you choose to design and layout your cable infrastructure? Back in the learning shed we were taught about 'main line, backbones, and lines floor-by-floor' methods. By and large, these design principles hold us in good stead for understanding the scope and capacity of a system, but they don't necessarily give us a useful method for the actual installation of the cable(s).
Design for the Future
It would be easy but naive to run a single cable throughout a building. It probably makes some sense to run dedicated lines for specific product types. Many keypads or in-room display devices for example, require additional power. Both the ABB Busch pri-On and Basalte Deseo keypads require ancillary power to drive the screens, so would it make sense to run them on their own line using a four-core KNX cable? I'm not suggesting a separate software line, merely the cable run. This will then enable you to run auxiliary power down the yellow/white pair to drive their displays. Touchscreens also need more power, so they would benefit in this instance too.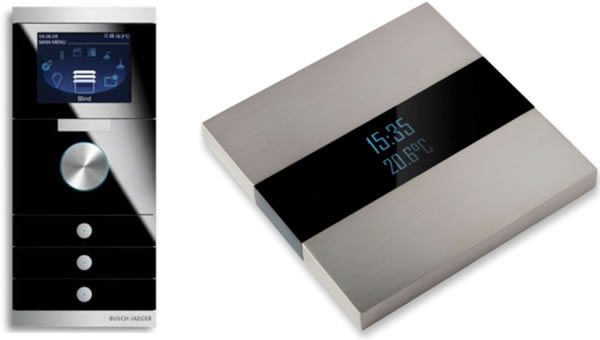 Underfloor heating and or radiator manifolds, pumps and valves are often called into action long before a building is finally commissioned, whether it be for screed drying purposes, pressure testing or simply to keep the building site warm over winter. It would seem logical to run all of these devices on their own cable too.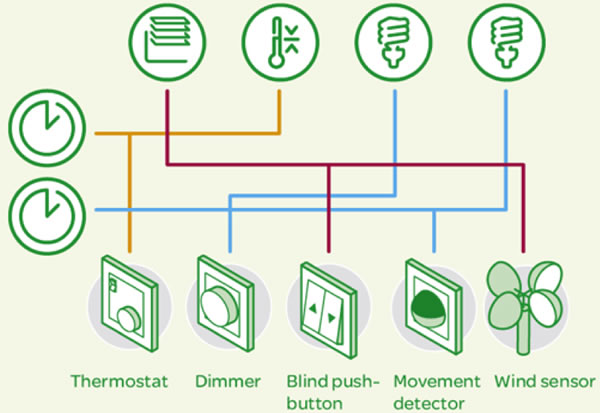 Lines or Loops
A simple change to the wiring schematic will also yield positive results. A loop that ends up back at the same location is technically incorrect and should not be connected, as there may be data collisions on the bus. However, from a practical perspective, it does make a lot of sense. Just leave one end disconnected and hey presto.
In the event of a problem such as a damaged cable, or perhaps a client change, that requires the use of the second pair for additional power to a device, then designing the line as a loop makes a lot of sense. You can break the cable anywhere on its journey through the building and create two independent lines that come back to the same location.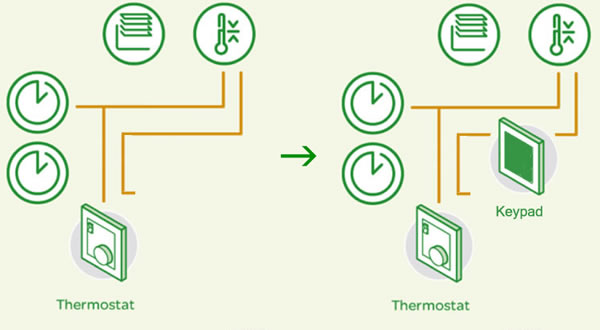 The Cable
There are two-core and four core versions, and there are cables made by 'others'. For the most part, I don't see any reason to use the two-core cable rather than the four-core version. The additional copper provides capacity to run power, create additional lines and, in some instances, may get us out of jail. Likewise, it would seem appropriate to use an official cable branded KNX or EIB.

I'm sure some would question this statement, but let's have a look at why. Firstly, there's the issue of quality. Do you know what the cable has been made with? I've seen some very poor-quality copper cables in the past that have in fact been aluminium coated in copper. This type of cable will typically have a decrease in current capacity as aluminium has a much higher resistance compared with copper. Secondly, if the cable is not an official cable, will anyone warranty their products within the context of the installation, or help you with fault finding?
Conclusion
It is very easy to think in simple terms about cable, but we ought to perceive it as a critical and fundamental part of the installation. Getting the design right at the beginning and using the right cable for the job can maximise flexibility and offer upgrade work for the future as well as enabling us to sleep well. Good night.
Simon Buddle is the Technical Director of SMC – systems integration consultants and installers. Simon is also a regular contributor to KNXtoday.

www.smc-uk.com