KNX is the worldwide only open STANDARD for Home and Building Control. KNX complies with the requirements of the international standard (ISO/IEC 14543-3) as well as with both European standards (CENELEC EN50090 and CEN EN13321-1 respectively EN13321-2) and the US ANSI/ASHRAE. The approval of KNX as Chinese Standard (GB/T 20965) confirms the importance of the KNX technology on the Asian continent.
Back in 1990, nine companies with an electro-technical and building management background founded the association with the same name. Until today, worldwide more than 300 companies from 34 countries have joined this association, offering more than 7000 certified products. KNX offers wired (Twisted Pair, Powerline, IP/Ethernet) as well as wireless communication (Radio Frequency).
KNX – the only approved Chinese standard for Home and Building Control
The high interest in China for compatible KNX products and the KNX Technology has encouraged KNX Association to have the international ISO/IEC approved Standard 14543-3 translated into Chinese. The translated KNX Standard was fed into the Chinese standardization process via the standardization body SAC TC124 and approved by this committee as GB/T 20965, making KNX the only approved standard for Home and Building Control in China.
China will be one of the most prominent markets for intelligent building control in the coming years.
KNX is well prepared for this:
– A multitude of KNX member companies (including 20 Chinese members) have already been active in this market for years;
– Four certified training centers offer qualified KNX training for system integrators, building designers and investors;
– A neutral testing laboratory supports the manufacturers when certifying their products according to the KNX standard;
– The manufacturer and product independent KNX commissioning tool ETS is available in Chinese;
– The KNX Handbook in Chinese offers a good introduction into the KNX technology.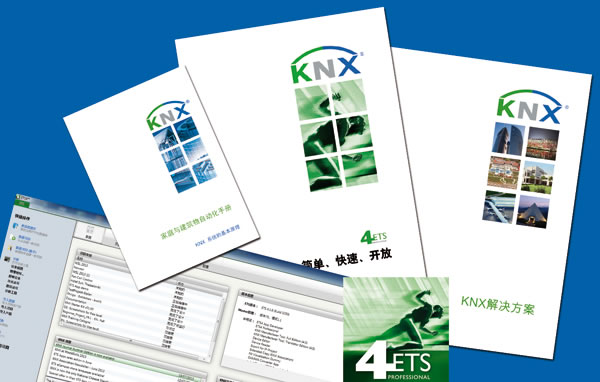 There is a high need to drastically reduced energy consumption in China. Especially in commercial projects, one is on the look-out for adequate solutions, an ideal breeding ground for KNX products and systems.
KNX China Roadshow promotes KNX in four larger Chinese cities
This summer KNX China organized the KNX China Roadshow, bringing it to the following four cities: Beijing, Shanghai, Chongqing and Guangzhou. At each location, two event days were organized:
– The "KNX Technology and Application Forum" focused on system integrators, building architects, researchers, investors as well as manufacturers as target group;
– "KNX Development Getting Started" focused on the important target group of manufacturers, wishing to develop KNX compatible devices.