By Geny Caloisi, KNXtoday.
Brazil has a strong economy, not only within South America but also on a global scale. It is one of the surging economic powers which make up the BRIC group, the others being Russia, India and China.
Miguel José Gamboa Soares, Manager at Eurodomótica and KNX tutor in Brazil, has been working in the expanding market of KNX in Brazil since his previous post as product manager at Siemens more than six years ago. Siemens and Schneider have been established in Brazil for some years already, and have since been joined by ABB and SBUS.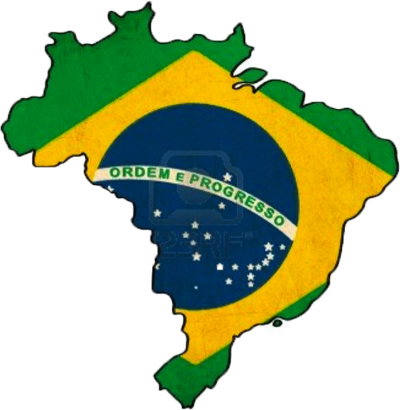 KNX in Brazil
Brazil's KNX National Group was founded in August 2012, when the congress Habitar and the trade fair ExpoPedialtec were being held in São Paulo.
As KNX's CEO, Heinz Lux, was visiting Brazil for ExpoPedialtec, it was a golden opportunity to form the national group. Rogerio Garcia, of Schneider, was named president, ABB's Gustavo Vazzoler and Luis Gustavo Ferreira, from SBUS, were made vice-presidents, and Alex Frazatti, from Aureside, became the secretary.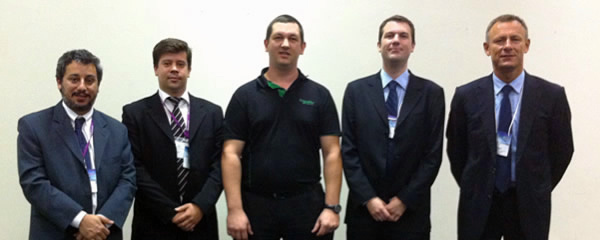 Officially opened in November 2012, the National Group Brazil has five founding member companies. iSimplex and systems integrator Automatize Residencias Inteligentes were joined by Eurodomótica and Struxi, which run the KNX training centres. Aureside, the Brazilian Association for residential automation, is also an associate member.
"The key players in the Brazilian market are the systems integrators," says Gamboa. "They commission projects and decide what equipment is used. Then they install and program everything, and do the after-sales maintenance. It is important that these integrators are certified and accredited by the manufacturers and the KNX International Association, providing the commercial and technical support necessary for the development of KNX in Brazil."
Energy Efficiency
Besides providing planning and installation advice, Eurodomótica is actively training systems integrators and giving support on big projects to designers, contractors and companies promoting energy-efficient solutions. Indeed, sustainability and green buildings are emerging areas in Brazil.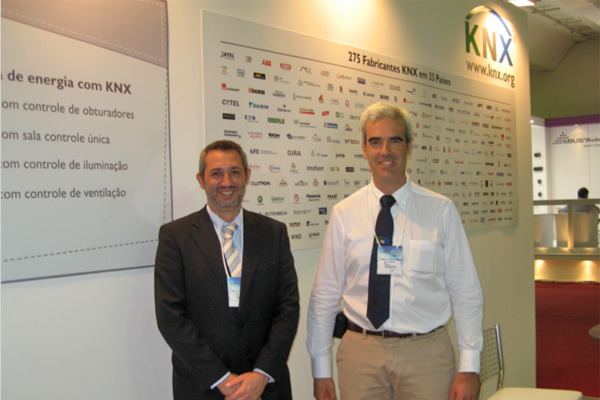 "KNX is becoming a technology of reference in building management system (BMS) in Brazil, in particular for big projects, and the top-end luxury residential market," says Gamboa.
KNX systems have been used in prestigious projects, such as the office installations at oil- and gas-giant Petrobras, which prides itself on its green credentials. Odebrecht headquarters have also been fitted with KNX products. Odebrecht is a Brazilian conglomerate consisting of diversified businesses in the fields of engineering, construction, chemicals and petrochemicals.
KNX will also contribute to Brazil's widely-awaited sports events, as one of the main stadia, the Maracanã, boasts KNX automation solutions. Built in 1950, the Maracanã was renovated for the 2013 FIFA Confederations Cup, the 2014 Football World Cup (the first held in Brazil since 1950), and also the 2016 Summer Olympics and Paralympic Games.

Besides these projects, Eurodomótica is working on the Bradesco Bank headquarters and a cargo airport in west Brazil, as well as some universities and hospitals.
Gamboa says, "Eurodomótica wants to be a key reference point for projects which focus on energy efficiency and sustainability for buildings in the whole of South America and particularly in Brazil. With this in mind, we are giving support to manufacturers, designers, contractors and project managers. To grow our business, we want to create a network of system integrators trained as KNX partners which are able to sell and implement solutions for green buildings. We are also creating partnerships with universities, technical schools, and other organisations and companies which share the same targets.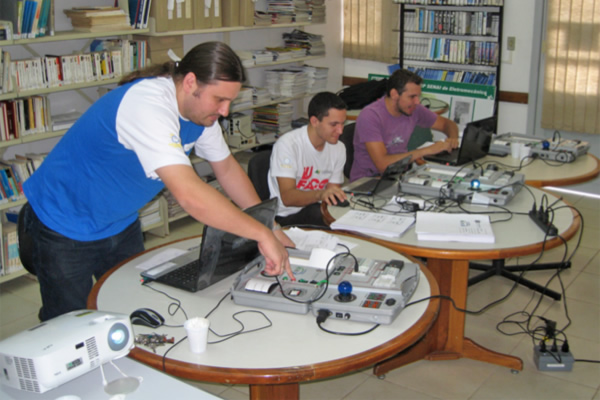 Challenges
"Brazil has certain peculiarities that KNX installers need to bear in mind," warns Gamboa. "Instead of using the European round wall box, we use a rectangular box. This has created some problems with the adaptation of some KNX push-buttons for example."
"Internet connections are not always reliable, so when we have to link different buildings which are fairly long distances apart, we can encounter some difficulties. But the biggest problem is importing the equipment into Brazil because there is too much bureaucracy. KNX product supply is still limited, creating some hurdles for the implementation of KNX solutions. We hope that more KNX European partners will come to Brazil to improve the provision and help with publicity and the dissemination of KNX."
Promotion of KNX in Brazil
The KNX National Group Brazil is working hard at promotion, not only through training but also organising events. The first KNX forum was held in Sao Paulo this February. Its main topic of discussion was energy efficiency. Andre Serpa, iSimplex CEO, was invited to present his company's energy efficient module, which had only been launched at ISE 2013 in January.
The National Group is also providing a monthly online conference about KNX and it is organising three road shows in some of Brazil's main cities: Brasília, Rio de Janeiro and Recife. In São Paulo, it will participate in the fair Predialtec event in September.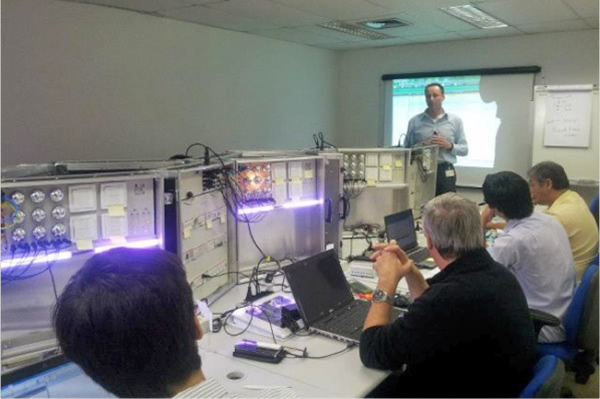 To entice more professionals training in KNX, Eurodomotica is planning to start a basic theory-training course online. This will allow students to advance the theory component of the course, needing just three days for the practical training. In this way, partners will have only minimal disruption to their daily work and it will reduce the course costs.
Gamboa says, "We believe that through the nationalisation of European standards and the growth in the number of KNX Partners trained in the KNX-certified training centres in Brazil, more people will understand and get to know KNX. This should result in an increased number of projects using the protocol. We also hope that proprietary solutions that already exist in Brazil will adopt KNX faster than in Europe since it provides an already standardised and proven solution."
Getting in Touch
For details of the KNX Group Brazil, please visit www.KNX.org/br or email president Rogerio Ribeiro at rogerio.ribeiro@br.schneider-electric.com or secretary Alex Frazatti on tecnico@aureside.org.br.
Contact Eurodomótica via www.eurodomotica-knx.com.br or email Contato@eurodomotica-knx.com.br or telephone +55 62 3098-6661 or +55 62 9830-4941.