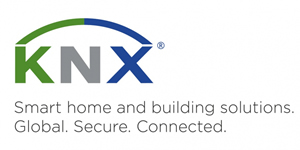 KNX Association HQ:
De Kleetlaan 5
Bus11
B-1831 Brussels/Diegem
Belgium
Telephone +32-(0)2-775 85 90
Fax +32-(0)2-675 50 28
E-mail info@knx.org
www.knx.org
my.knx.org
---
---
KNX Journal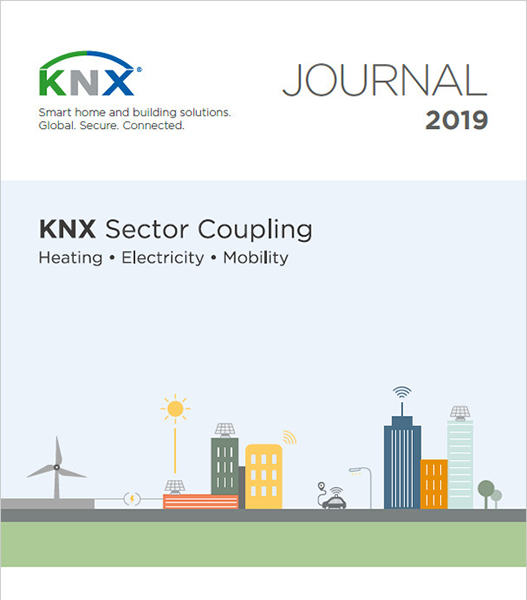 ---
Latest KNX Association news

KNX Association is the creator and owner of the KNX technology – the worldwide STANDARD for all applications in home and building control, ranging from lighting and blind control to various security systems, heating, ventilation, air conditioning, monitoring, alarming, water control, energy management, smart metering as well as household appliances, audio/video and many more.
KNX provides a single, manufacturer independent design and commissioning tool (ETS), with a complete set of supported communication media (TP, PL, RF and IP) as well as a complete set of supported configuration modes (system and easy mode).
KNX is approved as a European (CENELEC EN 50090 and CEN EN 13321-1) and an International standard (ISO/IEC 14543-3). This standard is based upon 30 years of experience in the market.
Over 490 member companies worldwide from different application domains have more than 8000 KNX certified product groups in their catalogues. The KNX Association has partnership agreements with 90,000 installation companies in 190 countries.
---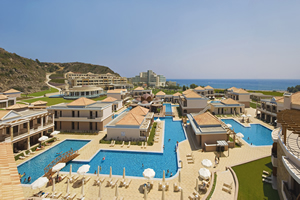 La Marquise
Prousaloglou Pantelis Konstatinos & SIA O.E., Rhodes, Greece, realised a very large KNX installation at La Marquise, a hotel complex consisting of luxury rooms, suites and bungalows spread over an area of 12 hectares. This project clearly demonstrates the sheer versatility of KNX, which is used here to integrate the lighting, solar shading, air conditioning, audio/video and alarm systems, and to monitor the equipment, for maximum efficiency, safety, security, comfort and convenience. One particularly sophisticated feature of the project is a key card control system for room scenes, alarm management, and the information system for hotel staff.
---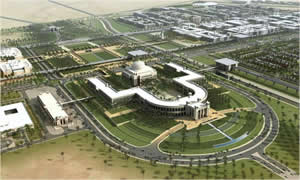 Princess Noura University for Women
The KNX installation at Princess Noura University for Women in Saudi Arabia stood out because of its unusually large scope and sophisticated control features. The project was implemented at the university's new 40,000-student campus, and controls and dims the lights in lecture halls, classrooms, offices, corridors and bathrooms, in some cases on the basis of presence detectors. Highlights from Jeddah-based system integrator Modern Times Technical Systems include smart controls for classrooms that can be divided up into smaller rooms, and fully automatic shading systems for the large glazed window areas to protect against solar radiation and efficient climate control.
---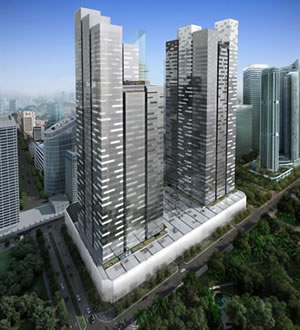 Asia Square
The KNX installation at Asia Square in Singapore received an award. Asia Square, built in 2011, is an award-winning, eco-friendly twin-tower development consisting of offices, a luxury hotel, retail space and a central open leisure area. Its outstanding energy efficiency is not in the least thanks to KNX, which is responsible for controlling and monitoring lighting in the building. The KNX system includes presence detectors for demand-oriented lighting, and actuators with electric current detection for monitoring power consumption. The lighting management system is courtesy of system integrator Youmetronics Pte Ltd, and includes facilities for time-controlled lighting, system monitoring, energy consumption optimisation and efficient system maintenance.
---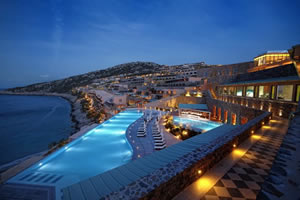 Gran Melia Resort and Luxury Villas Daios Cove
In this complex KNX installation at the Gran Melià Resort and Luxury Villas Daios Cove on the Greek island of Crete, the centralised building control system includes more than 300 lines and 6,728 KNX devices spread over 32 different zones and linked together via IPC servers. System integrator Automationssystems Triantafillidis, located 900 km north of the site, in Thessaloniki, can perform remote maintenance at any time of day or night. KNX controls a total of around 20,000 lights, all of the venetian blinds and the HVAC system for the resort's hotels, rooms, suites, villas and gardens, and performs technical monitoring of the installation.
---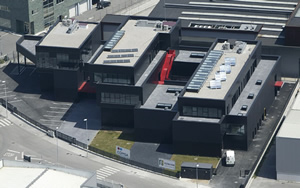 Fundación Metal Asturias
The training centre – also the new headquarters – of the foundation Fundación Metal Asturias in Gijón, Spain is award-winning project that clearly demonstrates the diversity of the KNX bus system. The 340 KNX components, of which the system is made up, make the building a superb example of efficiency, safety, security, comfort and convenience. KNX is responsible for the lighting control, alarm system and access control, technical monitoring, smart metering, and the integration of audio/video components. It also regulates and controls room temperature, fan coils and floor heating, and regulates the supply temperature of the HVAC system.
---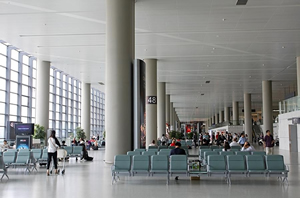 Shanghai Hongqiao Airport
The jury selected the KNX installation at Shanghai Hongqiao Airport, China as a winning project. The size of the airport – 300,000 m² and 40 million passengers annually – gives a good idea of just how big this project was. It was realised by the company Shanghai Longchuang Control Automation System Co., Ltd., who impressed the jury with their demand-oriented – and hence highly energy-efficient – lighting control system for the airport's 6,000 lighting circuits. The focus was on ensuring optimal lighting conditions at all times of day, which the KNX building control components do by controlling the lights according to the amount of available daylight, flight schedules, and other key lighting-relevant criteria.
---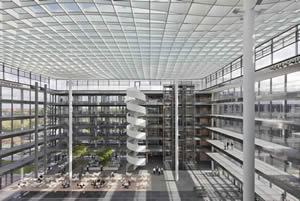 HDI Gerling
Bauer Elektroanlagen GmbH from Halle, Germany devised a building control system for the new headquarters of the insurance company HDI-Gerling in Hanover in 2011. This building complex consists of offices, a conference centre and an atrium. KNX controls the lighting, in some cases according to the amount of daylight available and on the basis of presence detectors; can activate predefined scenes in conference rooms; control venetian blinds depending on the time of day, sunlight intensity and outside weather conditions; control room temperature; and also performs smart metering and technical monitoring functions. The efficiency of these KNX applications helped to achieve the German Sustainable Building Council (DGNB) Gold certificate for the building's energy management system.