ESYLUX presence detector PD-C 360i/8 mini KNX BK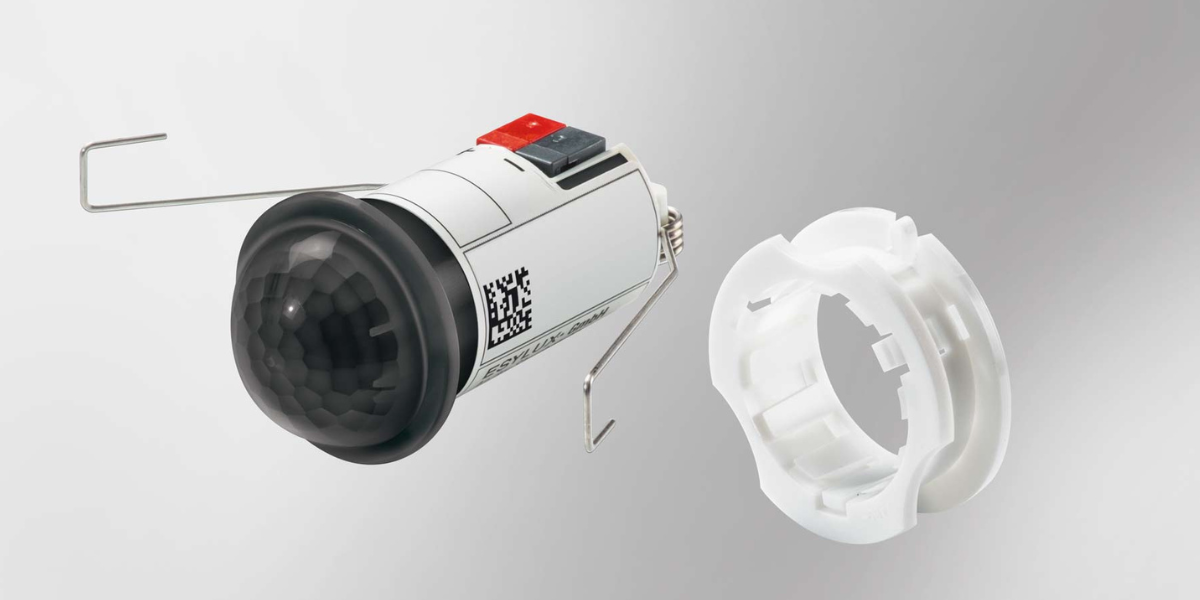 High-contrast accents are one of the current colour trends in interior design, and anthracite to black ambiences also characterise many modern buildings. In order to match its intelligent sensor technology to this, ESYLUX has expanded its portfolio to include black-coloured variants.
This includes the PD-C 360i/8 mini KNX ceiling presence detector from the COMPACT MINI series, which blends unobtrusively into the ambience with its diameter of just 33 mm.
With a total detection range of 8 m in diameter, it implements presence- and daylight-dependent and correspondingly energy-efficient constant light control. Additional KNX functions include alarm, twilight switch, brightness detection, light-dependent motion detection, snooze function and scene telegram via object.