Yasmin Hashmi interviews Mohamed Ali, President of KNX Userclub Egypt about the formation of the group and the wider KNX market in Egypt.
For months now, KNX Userclub Egypt has been actively promoting its presence and activities in advance of its imminent official launch. It was set up by a dedicated group of founding members who possess extensive expertise in the KNX and home automation industry.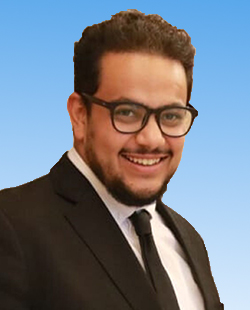 President of KNX Userclub Egypt, Mohamed Ali, has over a decade of experience in the KNX and home automation field, and also serves as a co-founder of Techbox Automation Training Center in Egypt. He is a KNX tutor, a Control4 instructor, and, in his capacity at Leaf Connect Company in Dubai, he works as both a trainer and technical support engineer. Mr. Ali holds multiple certifications from KNX, Control4, and other manufacturers, and is active in the UAE, the GCC countries and the Middle East.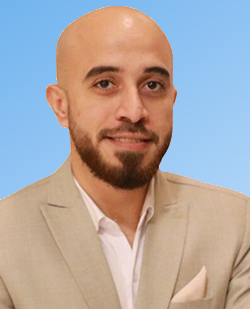 Vice-President, Mostafa Ghaly, is a KNX certified Partner with over 15 years of experience in automation systems and network communication systems including data centres and the Internet of Things (IoT). He has managed award-winning projects in various sectors, including hospitality, banking, and residential properties. Mr. Ghaly is also the owner of ELECO, a network and home automation company in Egypt, and one of the proud sponsors of KNX Userclub Egypt.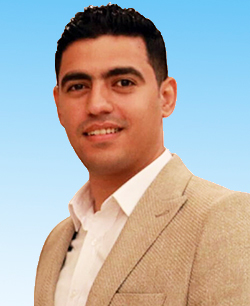 Userclub Manager, Mohamed Ibrahim, is a KNX certified partner with experience in developing and improving KNX projects. Currently working in Saudi Arabia, he has been instrumental in executing large-scale projects within and outside Egypt.
In this exclusive interview with KNXtoday, Mohamed Ali gives us a flavour of what we can expect from KNX Userclub Egypt.
KNXtoday: What are the aims of KNX Userclub Egypt?
MA: The primary aim of KNX Userclub Egypt is to create a thriving community of KNX professionals and enthusiasts. The club seeks to promote knowledge sharing, collaboration, and networking among its members while advancing the adoption of KNX technology in Egypt. Additionally, the club aims to showcase noteworthy KNX projects and provide a platform for members to display their work and expertise.
KNXtoday: How widespread is the use of KNX in Egypt, and what are the noteworthy projects?
MA: KNX technology has been steadily gaining popularity in Egypt, particularly in the fields of home and building automation. There have been several noteworthy KNX projects in the country, including installations in hospitality, banking, commercial and residential sectors. These projects demonstrate the versatility and effectiveness of KNX solutions in various applications.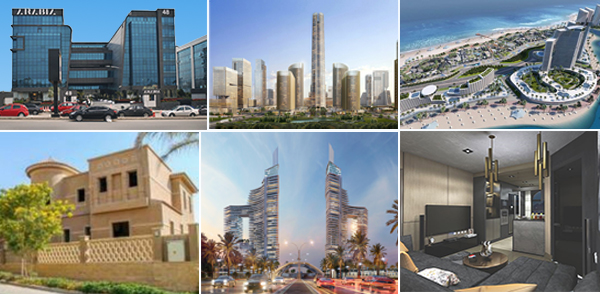 KNXtoday: Are there any peculiarities about Egypt that affect the use/uptake of KNX?
MA: Egypt's unique market dynamics, including its growing interest in automation, energy efficiency, and smart building solutions, make it a promising environment for KNX adoption. Additionally, the country's strategic geographical location in the Middle East and North Africa region positions it as a hub for technology innovation and collaboration.
KNXtoday: How do you expect the use of KNX in Egypt to develop?
MA: We anticipate significant growth in the adoption of KNX technology in Egypt in the coming years. As awareness and demand for automation and smart solutions continue to rise, KNX is poised to play a pivotal role in shaping the future of building and home automation in the country.
KNXtoday: What are the benefits of being a member of KNX Userclub Egypt?
MA: Being a member of KNX Userclub Egypt offers several key benefits:
1. Access to valuable training: members gain exclusive access to training sessions and workshops conducted by industry experts. These sessions provide in-depth knowledge and insights into KNX technology and related fields.
2. Exclusive manufacturer offers: membership includes access to exclusive offers and discounts from leading manufacturers, enhancing the cost-effectiveness of implementing KNX solutions.
3. Showcasing projects: members have the opportunity to showcase their KNX projects and expertise on the club's website, enhancing visibility and recognition within the community and the industry.
4. Networking opportunities: membership facilitates networking with a diverse community of KNX professionals and enthusiasts, fostering collaboration and potential business partnerships.
5. Staying informed: members receive regular updates on the latest developments, news, and trends in the KNX industry, ensuring that they stay at the forefront of technological advancements.
6. Professional growth: active participation in the club can elevate a member's status within the KNX Association, enhancing their professional profile and credibility.
7. Industry insights: members can gain access to exclusive insights and experiences shared by fellow members, further expanding knowledge and expertise in the field.
8. Event participation: members can participate in club-organised events, including seminars, trade shows, and online sessions, enhancing their industry knowledge and connections.
9. Support and collaboration: membership fosters an environment of support and collaboration, where members can seek advice, share experiences, and collaborate on projects, enhancing their professional journey in the KNX field.
10. Use of KNX Userclub logo: members have the privilege of using the KNX Userclub Egypt logo to promote their affiliation and expertise, adding a prestigious touch to their professional identity.

These benefits collectively create a robust and supportive community for members, enhancing their experience and opportunities within the KNX Userclub Egypt.
KNXtoday: What are your plans for the next 12 months?
MA: Over the next 12 months, KNX Userclub Egypt plans to organise a series of events, including training sessions, online seminars, and networking opportunities for its members. These initiatives aim to enhance members' knowledge and foster collaboration within the KNX community. We also plan to explore partnerships with manufacturers to bring exclusive offers and training sessions to our members.
KNXtoday: How do you see membership growing?
MA: As of October 2023, we already have 50 members. We envisage substantial growth in membership as we continue to promote our club and its benefits. To encourage membership, we are offering a special introductory rate for the first three months, making it more accessible for professionals to join our community.
KNXtoday: How can interested parties get in touch?
MA: Interested parties can get in touch with us through our official website, where they can find contact information and details about membership. Additionally, we are active on social media platforms, where individuals can connect with us and stay updated on our activities. These include Facebook, Instagram and WhatsApp.
We would like to emphasise our commitment to fostering a collaborative and informed community of KNX professionals. KNX Userclub Egypt welcomes all individuals interested in KNX technology and home automation to join us in our mission to advance the field and create opportunities for growth and learning. Together, we aim to shape the future of smart building solutions in Egypt.
Yasmin Hashmi is the Editor of KNXtoday magazine.