The Inavation Awards, the professional audio-visual (AV) integration industry's awards programme, is calling for entries into a dedicated Smart Building Project category. The entry deadline is October 31, 2023.
Working with KNX, the Inavation Awards has announced the 2024 Smart Building Award will highlight outstanding examples of how advanced, automated and intelligent building systems have been designed and integrated to deliver a positive impact on a building's occupants.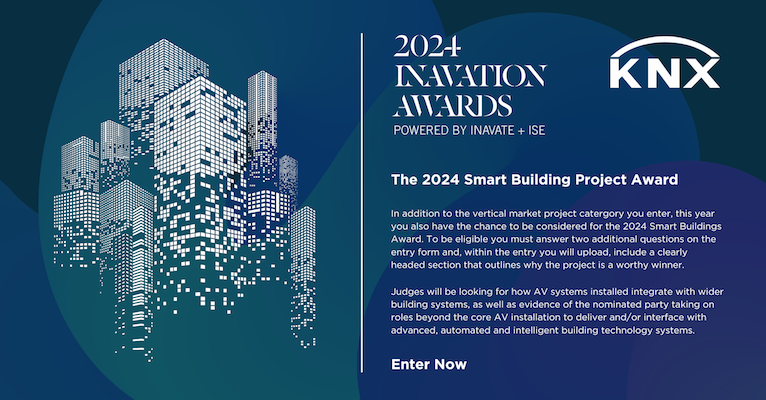 One winner will be announced at a glittering ceremony in Barcelona on the first evening of the ISE show, January 30, 2024.
To be eligible you must enter one of ten vertical market categories (listed here) and indicate that you would also like to be considered for the 2024 Smart Building Award. For further details on entry please visit the Inavation Awards website and download the entry requirements.
Anna Mitchell, group publisher of Inavate and the Inavation Awards, said: "Intelligent buildings require closer integration between what were once siloed systems. AV professionals are responding by working closely with other building contractors or taking on a larger role in delivering building management systems, HVAC, lighting, security and building-wide control and automation. The shift goes both ways and we're seeing other disciplines, from engineering to IT and security, take on larger roles in delivery of AV systems.
"This award will recognise that Inavate's core readership of AV integration professionals, consultants and technical end users are a vital part of the growth and development of the smart buildings industry. And we hope it will also engage with portions of the market for which AV is one division within a wider portfolio."
About the Inavation Awards
For 18 years the Inavation Awards, powered by Inavate and ISE, has rewarded innovative technologies and outstanding businesses. Every year, the most hotly anticipated part of the ceremony is the Project Awards where technology and integration skill come together in impressive, creative and significant buildings, attractions and events. Integrators, consultants and end users show off project management and system integration skill, as well as the creative ideas and ingenious problem solving involved in bringing these projects to life. They then go head-to-head to take home much coveted Inavation Project Awards.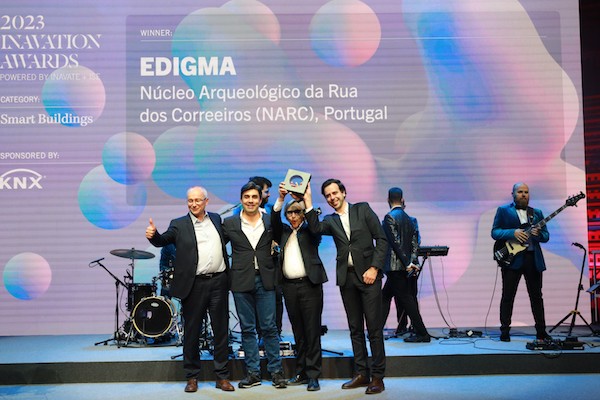 Past project winners have included Dubai's Museum of the Future, the Londoner Hotel, the Nato headquarters and The Lodge, Tottenham Hotspur's luxury player's residence.
Project Award deadline October 31, 2023.
The Inavation Awards ceremony will be held in Barcelona on January 30, 2023.