Roozbeh Bita talks about the success of the first event in Iran to be dedicated to the smart home and building sector which included presentations, workshops and the Smart Building Award.
The Iran Home Tech event took place 3-4 September 2023 at the Rayzan International Exhibition Centre, located north of Tehran. It included an exhibition of building technologies, panel discussions, workshops, and the Smart Building Award.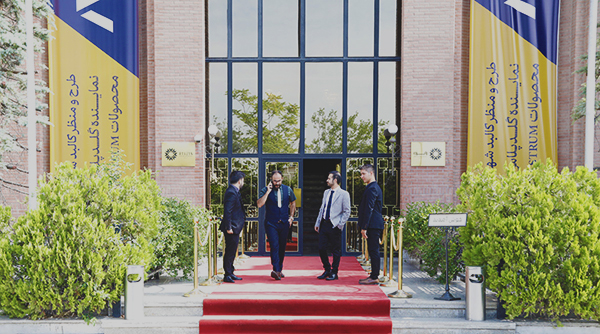 This was the first event of its kind in Iran to be exclusively dedicated to smart buildings and related technologies. It was organised by me as secretary of KNX user club Iran, but from now on, it will be the responsibility of the committee of the Iran Home Tech organisation.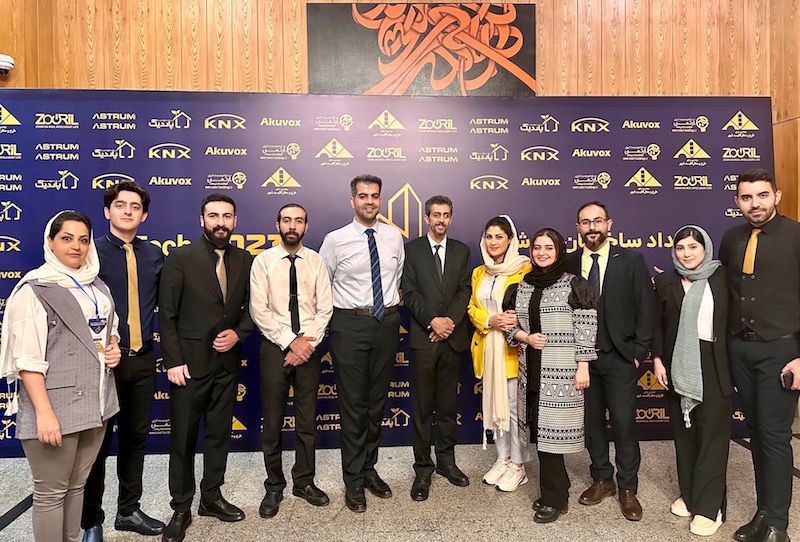 Given Iran's potential as a market for smart home devices, this event proved to be very popular and was attended by more than 400 people. Over 50 projects were submitted to the Smart Building Award, and 32 made it to the competition stage. Of these, six were nominated for the grand award, and three were chosen as finalists.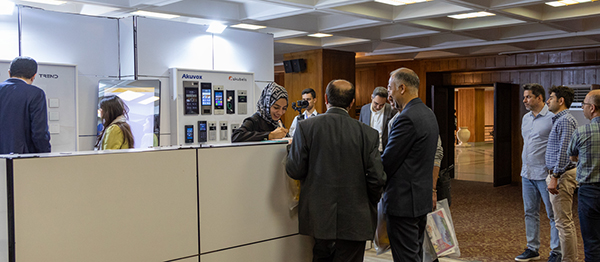 Winners of the Iran Home Tech Smart Building Award
First place was won by Tarh o Manzar for the Hermes Residential project in Tehran. This 4000m2 residential complex uses a KNX backbone with IP routers, connecting a range of KNX brands for controlling homes and the communal pool.
In second place was the Oloum Pezeshki Kindergarten in Shiraz by Yasha Co. This 2200m2 project has nine baby-proofed KNX distribution panels, each of them equipped with actuators and controllers and all connected through a well-designed KNX topology. CO2 monitoring and VFD AHU (Variable-Frequency Drive Air Handling Unit) control were special features of this project.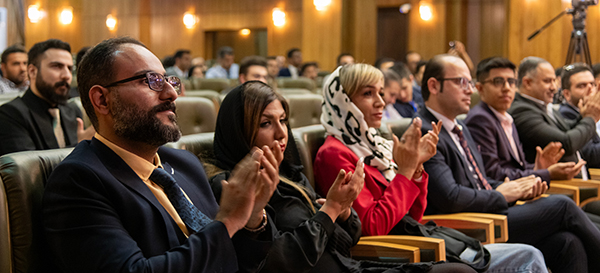 Tied for third place were the Ronika Palace Offices and Commercial Project in Tehran by Pardik, and the Edalat Villa in Yazd by Dalahoo. The Ronika Palace commercial building consists of 250 office units covering an area of nearly 55000m2. KNX was used to control the lobby and other shared spaces, whilst the units are controlled using ZigBee devices. One of the most important features of this project is that several protocols were used on the fibre and GPON (Gigabit Passive Optical Network) communication infrastructure. Also, this project is one of the biggest wireless projects in the region.
The Edalat Villa project covers 1300m2. It uses KNX gateways to control the HVAC system and uses a KNX visualisation system with logic control for energy monitoring and optimisation, as well as controlling fresh air ducts to respond to the Yazd city climate. Thanks to KNX technology, more than five brands could be integrated together with a multiroom music system with KNX bus control.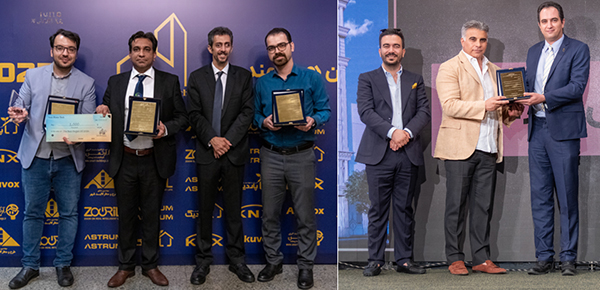 The event was sponsored by KNX Association and major companies including as Astrum Technologies (Tarh o Manzar Co.), Akuvox (Pardik Smart Home) and Zooril Co.. These companies also participated in the exhibition together with Theben (Farinara Co.), and Switch4 Iran.
Workshops and talks
The two-day event included workshops and talks by engineers from different sections of the construction industry. They discussed various aspects of smart buildings, such as IoT, architecture, construction, and the property market. We also enjoyed an online presentation of KNX IoT from KNX Association Membership & Business Development Manager, Jesus Arias.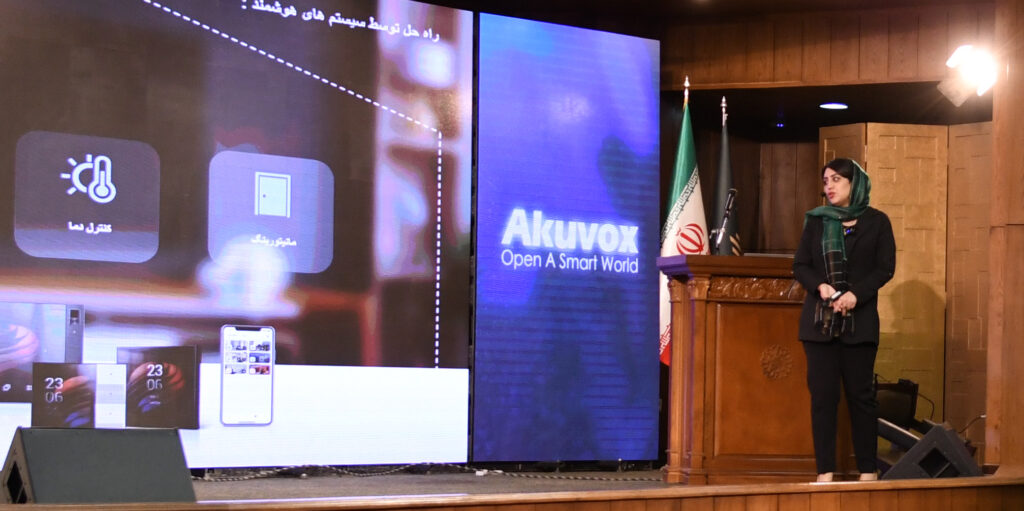 The architecture round table concentrated on how we can use standard protocols, such as KNX, to achieve green and smart buildings. The KNX IoT workshop dealt with engineers' questions and concerns about current KNX IoT developments such as KNX IPv6 devices and ETS 6.1 improvements and tools for KNX IoT.
In the regulation roundtable, many engineers discussed the improvements required to develop more sustainable buildings in Iran and the need for a professional community such as the KNX Userclub.
Panel discussions
One of the most popular panel discussions, which gained a lot of coverage on social media, was the building developers and property market roundtable where the professionals discussed the past, present and future of smart buildings and smart homes in Iran. This included a fascinating discussion with the developer of the Pars Tower in Tehran, Samad Soleymanzadeh, in which he described the needs of building owners and the growing demand for smart homes. Indeed the smart building and smart home market in the region has many special projects that rank among the larger developments worldwide.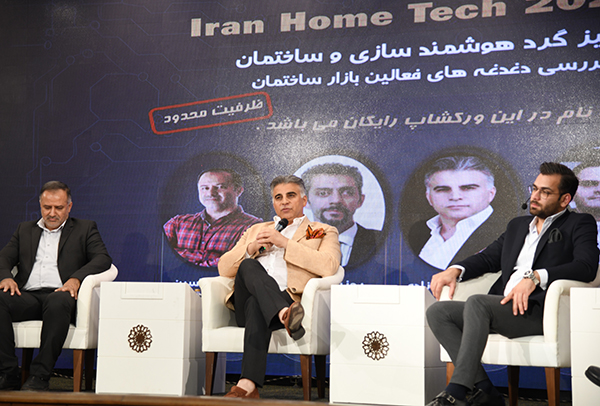 Conclusion
The Iran Home Tech event and Smart Building Award exceeded our expectations. The quality of the award entries was outstanding, and with so many people engaging with the event and expressing a desire to attend again next year, we have decided to extend it with a bigger exhibition and a larger number of collaborators.
This was the first time that smart building professionals have been introduced as a large community to the construction market, which could not fail to be impressed by the knowledge and expertise of the professionals in our industry. I am confident that this will help the market to grow faster, with many more building owners and architects coming on board.
Roozbeh Bita is the President of KNX Userclub Iran, Founder & CEO at Artman Smart Energy Solutions, and a KNX++ Tutor.